Can you take CBD alongside other supplements?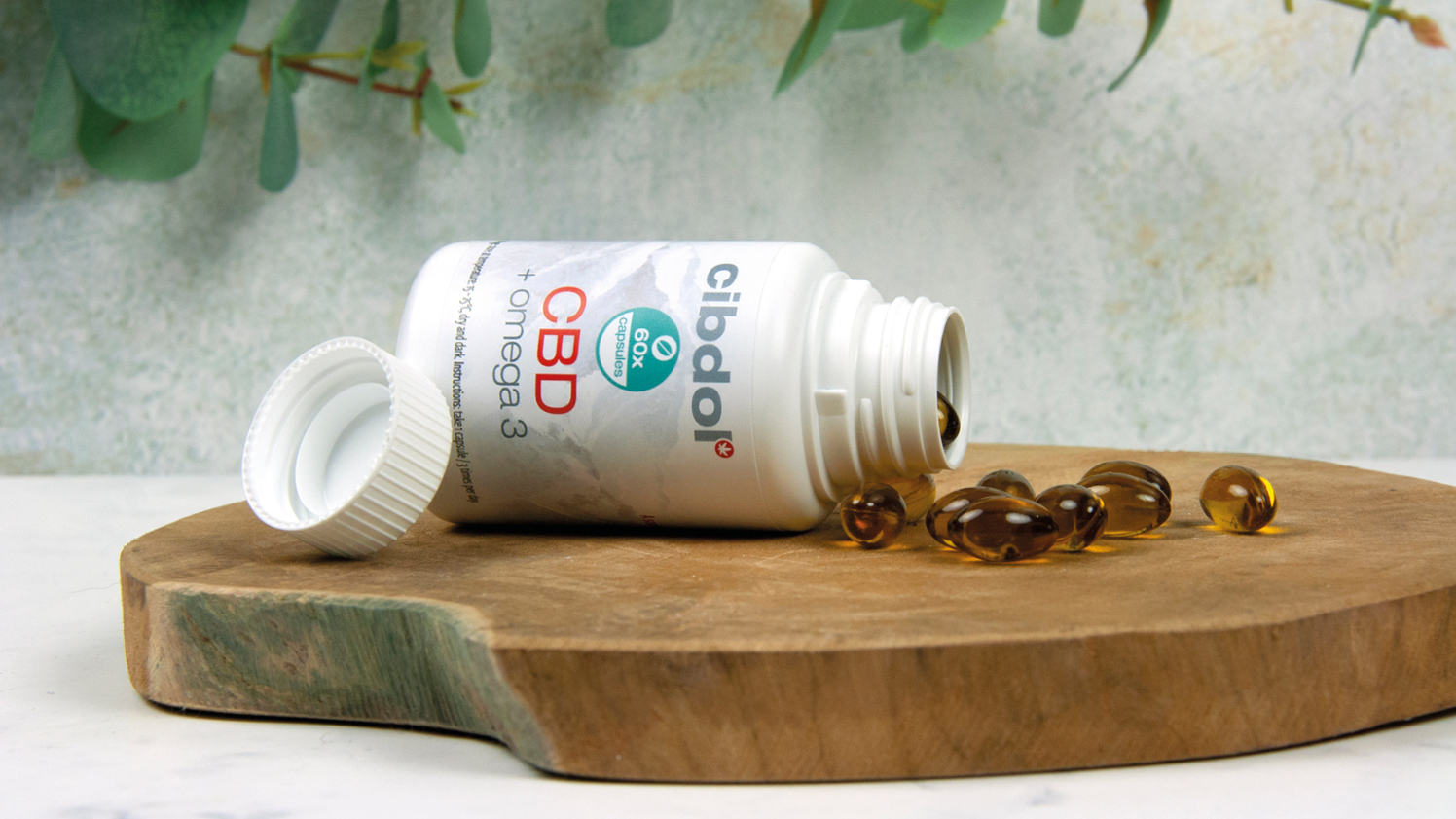 While CBD is a worthy supplement in its own right, how well does it work alongside traditional dietary supplements? Keep reading as we take a closer look at possible interactions and find out if combining CBD with supplements is safe.
Does CBD interact with dietary supplements?
Based on our current understanding of CBD's interactions with supplements, the cannabinoid doesn't appear to impact the human body negatively.[1] Of course, given there are hundreds of vitamins, minerals, and enzymes, each supporting the body in different ways, researchers have yet to explore every possible interaction. So, what happens if you start to supplement missing elements alongside CBD?
A World Health Organization (WHO) review found that "CBD is generally well tolerated with a good safety profile".[1] They did note CBD's potential drug-drug interactions, but this may not impact vitamins and minerals negatively; instead, it could influence their effectiveness in other ways, according to research.[2]
However, before we get too far ahead of ourselves, let's take a quick step back and explain the basics of CBD. Understanding what we mean by dietary supplements, alongside how the body processes cannabidiol, makes potential interactions easier to understand.
What is CBD?
CBD comes from the Cannabis sativa L. species, and is one of over a hundred cannabinoids found inside the plant. These cannabinoids are unique because they can interact with the human body via a vast network of receptors.
Through these receptors, researchers are continually uncovering ways that CBD and other cannabinoids may influence mental and physical well-being.
What are dietary supplements?
Classifications vary slightly, but all dietary supplements are monitored and regulated by either the Food & Drug Administration (US) or the European Commission (EU).[3],[4]
Both regulators typically assign dietary supplements into the following categories:
• Vitamin and minerals: Essential substances that the human body needs to function normally
• Botanical and herbal: Plant materials, algae, fungi, or a combination of all three
• Amino acids: An essential building block for protein
• Enzymes: Complex proteins that modulate biochemical reactions in the body
As you can see, the list of possible dietary supplements is significant!
The link between CBD and dietary supplements: enzyme CYP450
Now, on to the essential topic of how CBD is processed. For the body to utilise cannabidiol, it needs to break it down into smaller, more manageable "chunks" (called metabolites)—a process that occurs in the liver with the help of an enzyme family called CYP450.
In fact, most substances go through this process, ready to be made "smaller" by CYP450 before passing into the bloodstream—this includes vitamins, minerals, and certain medications.
However, CBD is somewhat of an outlier, as it also affects how fast or slow CYP450 works, taking the enzymes' focus away from other substances. This may mean that vitamins and minerals stay in the body for more or less time than usual (depending on CBD's impact).
There may be instances where this interaction is beneficial for dietary supplements, but many medications don't respond well to the disruption, as the WHO points out.
Should you combine CBD with other supplements?
While it's important to err on the side of caution, what we know about CBD so far indicates that it shouldn't negatively interact with certain vitamins and minerals.
On the contrary, the interaction may present favourable outcomes, as highlighted in a 2017 examination of Cannabis sativa extract, melatonin, and vitamin C.[5] In this scenario, CBD appears to work alongside substances from two separate dietary supplement classifications.
However, interaction or no interaction, it's crucial to find supplements that complement your lifestyle. With that in mind, we've outlined how several popular supplements could synergise with CBD.
Omega-3 and CBD
As yet, there aren't any known interactions between CBD and omega-3 fish oil supplements.[6] Moreover, you may not even need additional fish oil supplements if you choose a CBD and hemp seed oil formula. Why? Because hemp seeds are naturally rich in omega-3 and omega-6 (1:3). Hemp seed oil also has a nuttier taste, which many people prefer to traditional olive oil CBD products.
Vitamin D3 and CBD
While most people maintain healthy vitamin D3 levels via exposure to sunlight, supplementation can become important during winter or among people with calcium deficiency.
A small amount of research suggests a beneficial link between vitamin D3 and CBD, but the extent of this interaction remains under investigation.[2] With more in-depth analysis, the partnership could have far-reaching implications.
Melatonin and CBD
Melatonin, a naturally occurring hormone, is crucial to maintaining the body's sleep-wake cycle. Rising levels of melatonin tell the body it's time to sleep, but an unsettled sleep pattern, electronic devices, and stress can all disrupt this process.
That's where melatonin and CBD supplements come in. There doesn't appear to be an adverse interaction between the two, meaning many people can benefit from the broad influence of CBD alongside melatonin's ability to help you fall asleep faster.[7]
Is combining CBD with supplements safe?
While it appears that combining CBD with various supplements is generally safe, we cannot be sure of every interaction, so always introduce combinations gradually. It's also important to weigh up the influence of various supplements against the specific nature of CBD. For example, dietary supplements that increase focus or alertness may feel at odds with the balancing nature of CBD.
Finally, as we've already highlighted, dietary supplements, CBD, or any other external substances are not a substitute for a healthy and active lifestyle. However, when you do find small gaps in well-being that need addressing, that's when a combination of dietary supplements and CBD may help.
Interested in the supplement combinations listed above? If so, browse the Cibdol store to choose from a range of formulas. Or, learn more about the benefits of vitamins, minerals, and hormones such as melatonin by visiting our CBD Encyclopedia.
[1] WHO | cannabidiol critical review. https://www.openaccessgovernment.org/who-perspective-on-cannabidiol/80838. Published 2018. [Source]
[2] Petrescu NB, Jurj A, Sorițău O, et al. Cannabidiol and Vitamin D3 impact on osteogenic differentiation of human dental mesenchymal stem cells. MDPI. https://www.mdpi.com/1648-9144/56/11/607. Published November 12, 2020. [Source]
[3] Dietary supplements. U.S. Food and Drug Administration. https://www.fda.gov/consumers/consumer-updates/dietary-supplements. Published 2021. [Source]
[4] Food supplements. Food Safety. European Commission. https://ec.europa.eu/food/safety/labelling-and-nutrition/food-supplements_en. Published 2022. [Source]
[5] Alagbonsi IA, Olayaki LA. Role of oxidative stress in Cannabis Sativa-associated spermatotoxicity: Evidence for ameliorative effect of combined but not separate melatonin and Vitamin C. Middle East Fertility Society Journal. https://www.sciencedirect.com/science/article/pii/S1110569016300565. Published January 7, 2017. [Source]
[6] Omega-3 supplements: In depth. National Center for Complementary and Integrative Health. https://www.nccih.nih.gov/health/omega3-supplements-in-depth. Published 2018. [Source]
[7] Costello RB, Lentino CV, Boyd CC, et al. The effectiveness of melatonin for promoting healthy sleep: A rapid evidence assessment of the literature. Nutrition journal. https://www.ncbi.nlm.nih.gov/labs/pmc/articles/PMC4273450/. Published November 7, 2014. [Source]
[1] WHO | cannabidiol critical review. https://www.openaccessgovernment.org/who-perspective-on-cannabidiol/80838. Published 2018. [Source]
[2] Petrescu NB, Jurj A, Sorițău O, et al. Cannabidiol and Vitamin D3 impact on osteogenic differentiation of human dental mesenchymal stem cells. MDPI. https://www.mdpi.com/1648-9144/56/11/607. Published November 12, 2020. [Source]
[3] Dietary supplements. U.S. Food and Drug Administration. https://www.fda.gov/consumers/consumer-updates/dietary-supplements. Published 2021. [Source]
[4] Food supplements. Food Safety. European Commission. https://ec.europa.eu/food/safety/labelling-and-nutrition/food-supplements_en. Published 2022. [Source]
[5] Alagbonsi IA, Olayaki LA. Role of oxidative stress in Cannabis Sativa-associated spermatotoxicity: Evidence for ameliorative effect of combined but not separate melatonin and Vitamin C. Middle East Fertility Society Journal. https://www.sciencedirect.com/science/article/pii/S1110569016300565. Published January 7, 2017. [Source]
[6] Omega-3 supplements: In depth. National Center for Complementary and Integrative Health. https://www.nccih.nih.gov/health/omega3-supplements-in-depth. Published 2018. [Source]
[7] Costello RB, Lentino CV, Boyd CC, et al. The effectiveness of melatonin for promoting healthy sleep: A rapid evidence assessment of the literature. Nutrition journal. https://www.ncbi.nlm.nih.gov/labs/pmc/articles/PMC4273450/. Published November 7, 2014. [Source]