Will Karlien Sleper Be Cibdol's First Olympic Athlete?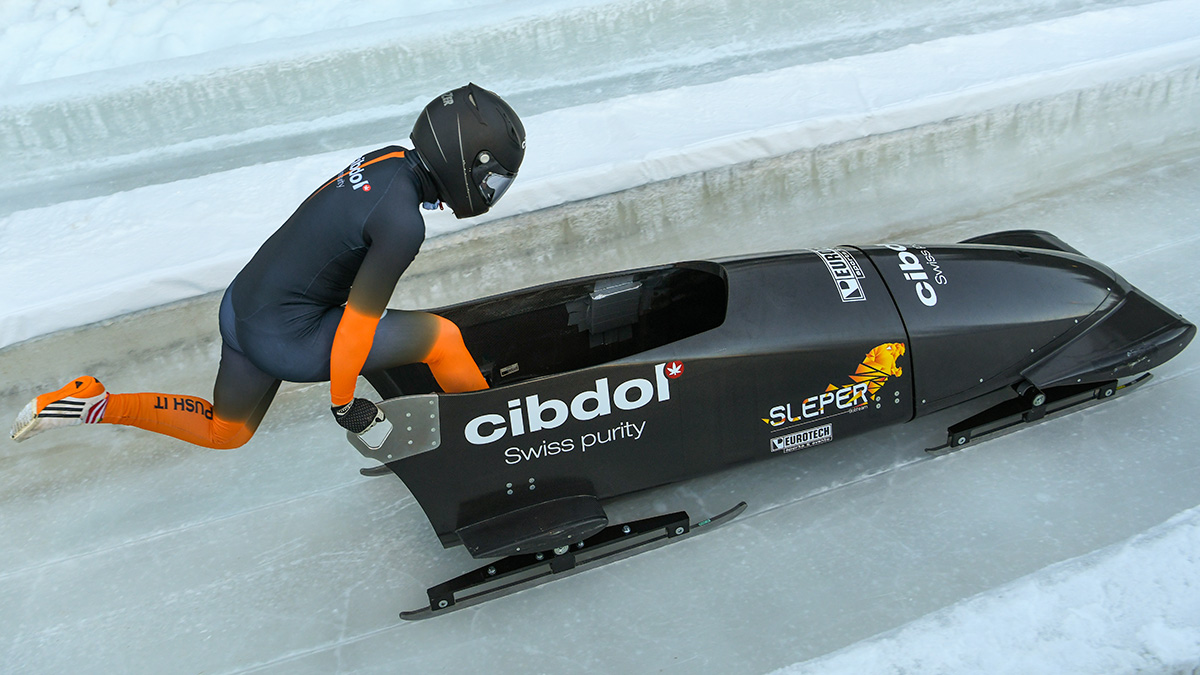 Karlien Sleper isn't only Cibdol's first sponsored athlete, but the first sportsperson to target the Olympic Games. With her sights set on the 2022 Olympic Winter Games, she knows there are challenges to overcome before getting there.
The journey to Beijing's Olympic track
In a little over a year, Yanqing, a suburb of Beijing, will host the Winter Olympic Games, and with it, Karlien's shot at Olympic glory. However, despite the obstacles, she couldn't be more excited about the games—"they've been at the top of my wish list since 2018", says Sleper (27), beaming.
However, Karlien will have to put thoughts of China to the back of her mind for the time being.
"I was supposed to go to Yanqing for three weeks in a few months, but the Olympic test event was cancelled due to the coronavirus", Sleper explains. "Now the first introduction to the bobsleigh track won't be until October".
The delay, however, hasn't dampened her spirits. "I'm really looking forward to the event. I want to get to know the course, experience every twist and turn, and capture the feeling of the track".
Learning the course is a crucial part of bobsleigh, even more so for Beijing as the track is newly built.
"All bobsleigh tracks are different, and this is a brand new track. Normally, competitors would have multiple track runs beforehand, but we all start at zero for the Winter Games. Usually, this would be a disadvantage, but when I'm normally up against German athletes who've had hundreds more runs than I have, it all comes down to who can learn the lines and pressure points the fastest".
Achieving speeds of 120 kilometres an hour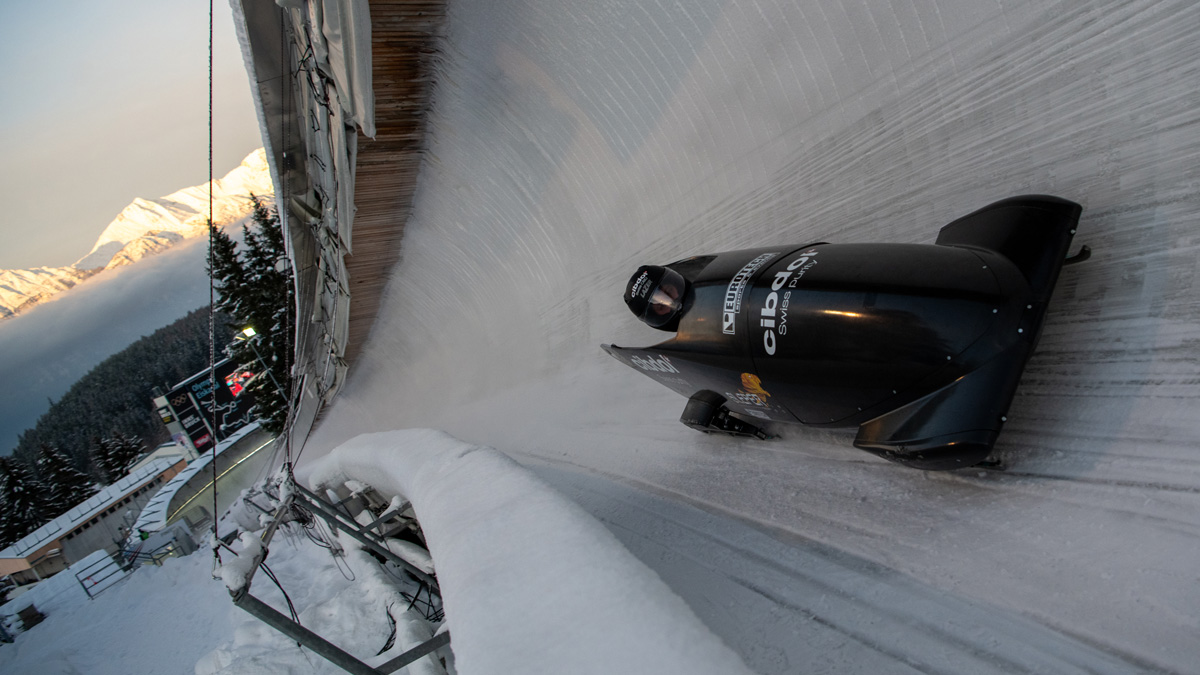 Sleper's goal is to become the very first Dutch Olympic monobob star. This, in itself, would be an enormous achievement. Not only is her sport a relatively new addition to the Olympic Winter Games, but there is still little enthusiasm for four-women bobsledding, putting all the focus on solo events.
Fortunately, for Sleper, bobsledding is not a new phenomenon like it is for many others. She started the sport back in 2013.
"I was initially a bike rider, but after my friend pointed out a message from the bobsleigh association, I had to give it a try". Realising she had a talent for it, Sleper tried her hand at steering with other female bobsledding enthusiasts. "My steering created way too much stress and responsibility for others in the bob. I was into pushing harder and harder with every turn".
She can laugh about it, though, because now she does both! In a one-person bob, the former javelin thrower has to.
"The advantage is, there's no one behind me, so I can show more guts than in a two-person bob. I also learned to suppress nervousness, keep faith in the sled, and not steer too much! And, of course, there's the adrenaline from going 120 kilometres per hour. It doesn't feel fast for me though—I'm so focused on the track that everything seems to go in slow motion."
Dealing with setbacks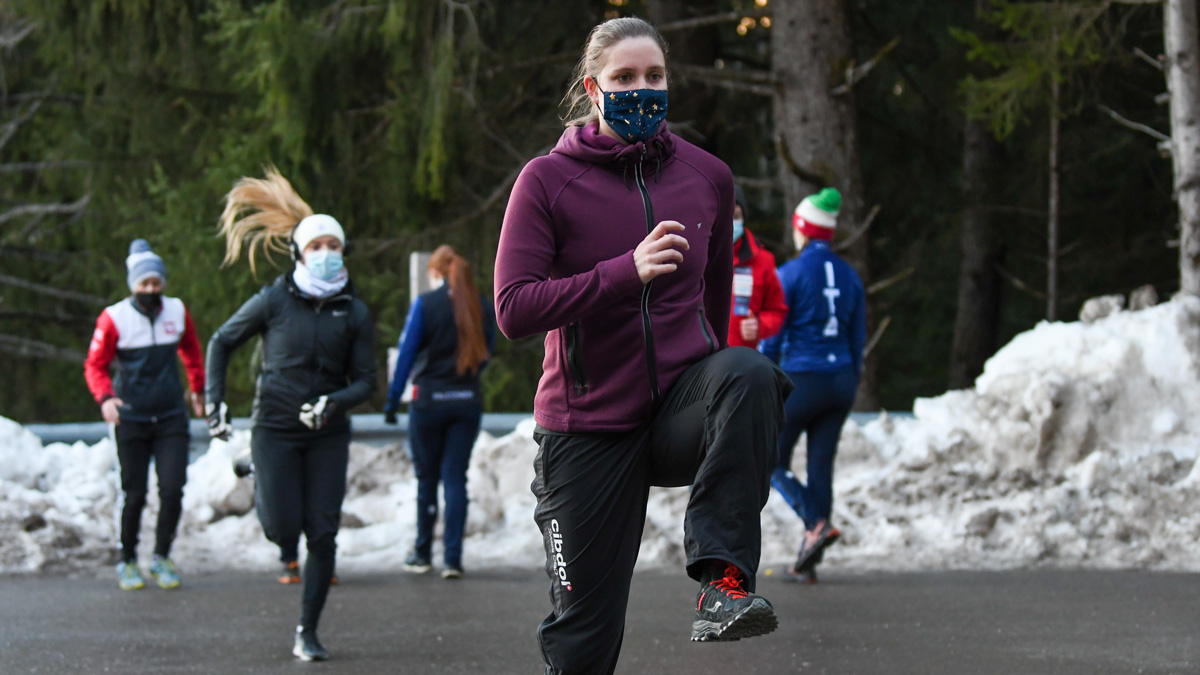 With her attempts at bike riding a distant memory, Sleper is now 100% focused on monobob, and her hard work is paying off. She was recently awarded A status by the NOC*NSF (The Dutch Olympic Committee*Dutch Sports Federation), an accolade she's incredibly proud of. "I fought hard for that for two years".
However, despite the success, it hasn't all been smooth sailing, Sleper confesses. She can only participate in World Cups next season due to a change in international association rules. But, despite the setbacks, that hasn't stopped her drive and determination.
"I don't think it's fair, but after taking some time to reflect, I've accepted it. I'll be taking a break to see out the end of this year (2020), then it's a long build-up to Beijing with European cups and training with the Dutch team".
Chasing dreams with the help of Cibdol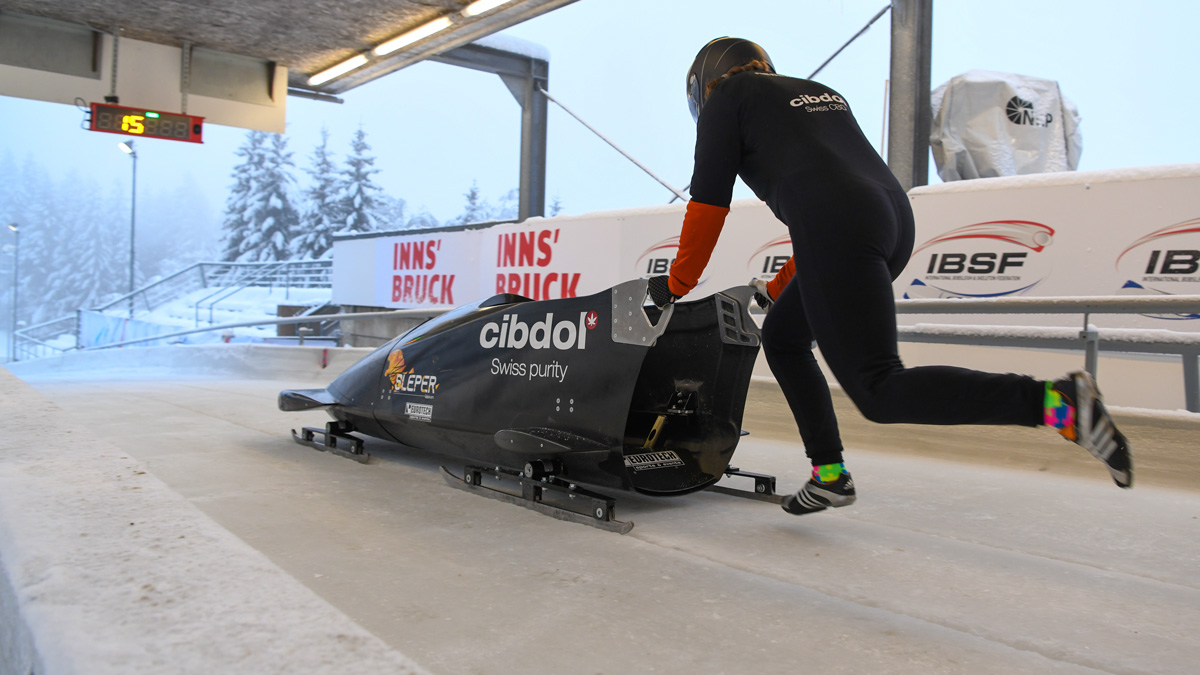 With her persistence and courage, Sleper is the perfect fit for Cibdol. "I had to check first if the Cibdol sponsorship was legal, and whether CBD was on the Doping Authority's list", she says with a laugh.
Now, she walks around proudly supporting Cibdol with the logo clearly visible on her sled and tracksuits. It's a partnership that Sleper feels makes sense, as not only are people learning about monobob, but CBD too.
"Cibdol is new to the sport. I get a lot of questions about it. People want to know what Cibdol does".
Sleper also uses this opportunity to talk about her own experiences. "I remember being very nervous about the first descent into Winterberg last year; I couldn't sleep. Then I used Meladol from Cibdol, which really helped. If I ever get stressed now, I know it's there to help. And the Cibdol Lip Balm works great. It helps me transition from summer to winter conditions much more easily".
We're incredibly proud of Karlien as an ambassador of Cibdol, on and off the track. We have no doubt she will continue to take the solo monobob world by storm! You can keep up with her journey on Instagram and read more about the monobob star on the Cibdol blog.
Text: Dominique Pichel
Sign up to our newsletter and enjoy 10% off one order