Karlien Sleper's Journey to the 2022 Winter Olympics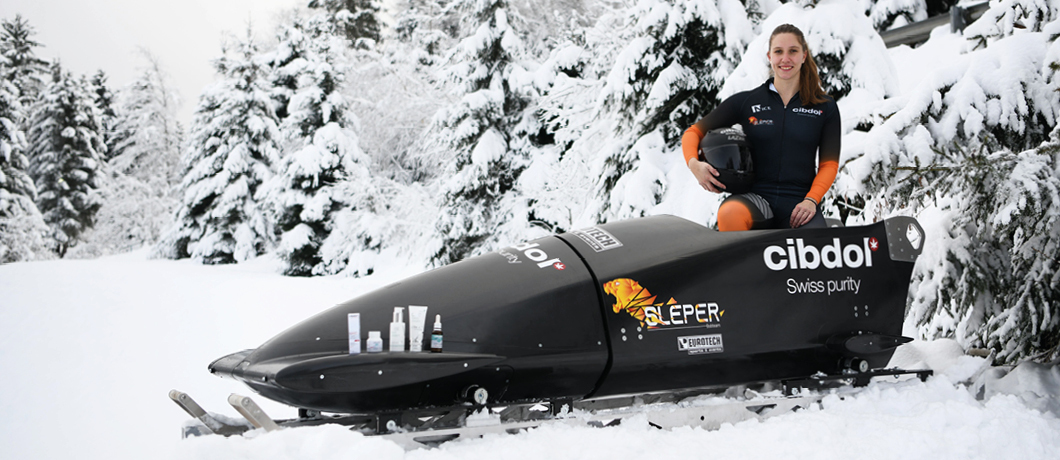 Karlien Sleper is building toward the biggest competition of her life—the coveted 2022 Winter Olympics in Beijing. Keep reading to find out about Sleper's journey to monobob glory and the challenges ahead.
Introduction to China
With the Winter Olympics fast approaching, Karlien Sleper is more determined than ever. Not only will she have to be in the best shape of her life, but preparing mentally is crucial. After all, this isn't just another competition. She'll be going up against the world's best monobob athletes in China next year.
Fortunately, she's already had an introduction to the track after a recent trip to see the facilities, course, and Olympic Village. "The track that China has built looks fantastic", explains Sleper. "The meaning behind the track is also very beautiful because it is made in the shape of a dragon, which is symbolic of being lucky, prosperous, powerful, and noble".
With a roof for spectators to walk the entire track and a picturesque view of the Yanqing region, it's hard to imagine the pressure athletes will be under. But when the day comes, all eyes will be on the athletes competing for the ultimate prize—a podium finish. Having tested the track out herself, Karlien's optimistic:
"It's a fairly long track that is easy to learn. It's not hard to get all four irons down, and with a top speed of 116km/h, it's not a super dangerous track either".
Qualifying for the 2022 Winter Olympics
Despite having tested the track firsthand, Karlien still needs to qualify for the Winter Olympics in February 2022. She isn't worried, though, as she knows exactly what's needed to secure her place. "I'm currently in the best shape of my life, and even with jet lag, I continue to set new personal bests. The key, of course, is to practise as much as possible".
Qualifications and training
With that focus in mind, Sleper will participate in competitions even if they aren't part of the NOC*NSF requirement (The Netherlands Olympic Sports Federation). "Sledging in every event I can puts me in much better stead compared to athletes who only train for the World Cup".
Karlien's competition lineup for the rest of 2021 is action-packed as she builds toward the World Cup qualifying events. The full race lineup includes:
• November 29th–December 5th, 2021 (Winterberg European Cup)
• December 6th–12th, 2021 (Winterberg World Cup)
• January 3rd–9th, 2022 (Winterberg World Cup)
• January 10th–16th, 2022 (World Cup + European Championship St. Mortiz)
After a short break for Christmas, Sleper will be back in the monobob for her final few races. All being well, she'll be heading back to Beijing for the big event:
• February 2nd–14th, 2022 (Beijing Winter Olympics)
Chasing dreams with Cibdol
Karlien is at the top of her game right now, and with her sights set firmly on Olympic success, we have no doubt she will perform to the best of her ability. As a Cibdol ambassador, we're incredibly proud of her achievements so far, and we're confident she'll secure the qualification she needs to make her monobob dreams come true. For now, all we can say is good luck; we'll be cheering you on every step of the way!
Want to stay up to date with Karlien's Olympic journey? Make sure you follow her Instagram, her personal blog, and Cibdol's latest news articles.
Sign up to our newsletter and enjoy 10% off one order