Unlock the best version of yourself with the entourage effect
Our full-spectrum extract just got even better with CBD Oil 2.0. The significantly improved formula features greater concentrations of essential cannabinoids for a full-body boost to well-being. CBD works seamlessly alongside other cannabinoids, terpenes, and MCT oil to take full advantage of the entourage effect. The result is a high-strength CBD oil you can depend on.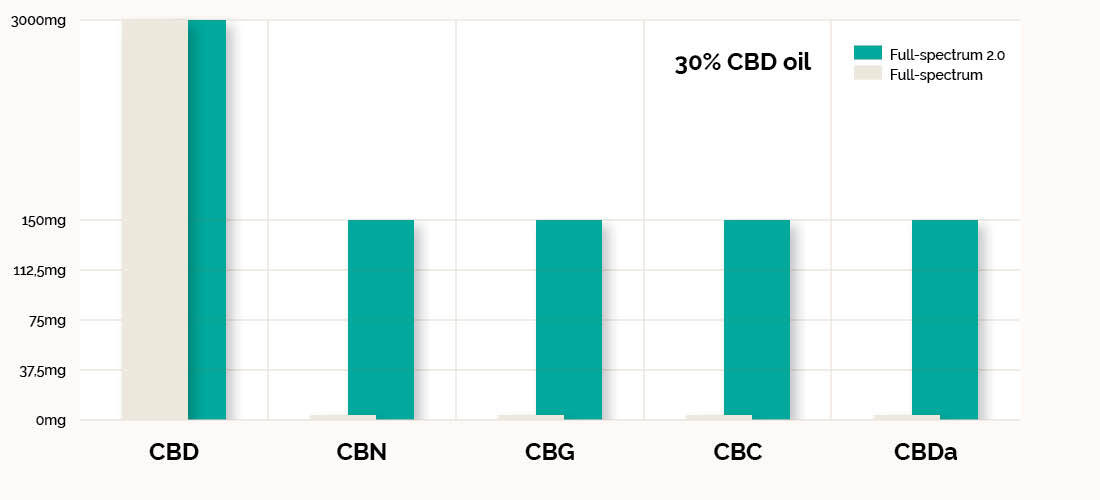 CBD does an excellent job of helping the body maintain that all-important state of balance. However, include substantial levels of other crucial cannabinoids (CBC, CBN, CBG, CBDA) alongside CBD, and the potential of all the compounds is greatly enhanced. With CBD Oil 2.0, we've standardised the ratio of all these essential cannabinoids for a market-leading influence you can feel in every drop.
If you've come to rely on the power of our high-strength CBD, the quality of our revolutionary 2.0 formula is second to none. Backed by independent analysis and the highest-quality natural ingredients, you can trust Cibdol to support you when you need it most. If you're experienced with the influence of CBD, our 3000mg extract is the ideal choice.
Take control of your well-being with our most advanced formula—CBD Oil 2.0.
How to use Cibdol CBD Oil 2.0 (3000mg)
Experienced users should start with 3–4 drops placed on or underneath the tongue. For best results, repeat up to three times daily.
Cibdol CBD Oil 2.0 is perishable, so store the bottle in a cool, dry place after opening.