The most advanced version of our high-strength CBD oil
For the most comprehensive boost to well-being, CBD Oil 2.0 is the only choice. Our high-strength formula uses a blend of natural hemp extracts to provide a full-body influence you'll feel with every drop. By complementing our golden-grade CBD with greater concentrations of supporting cannabinoids, we've significantly improved the effect of all compounds.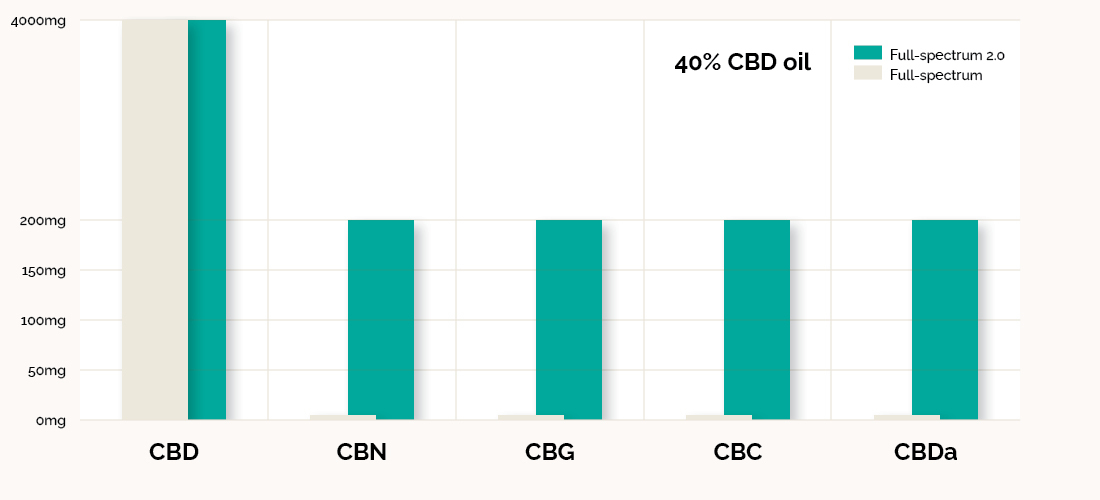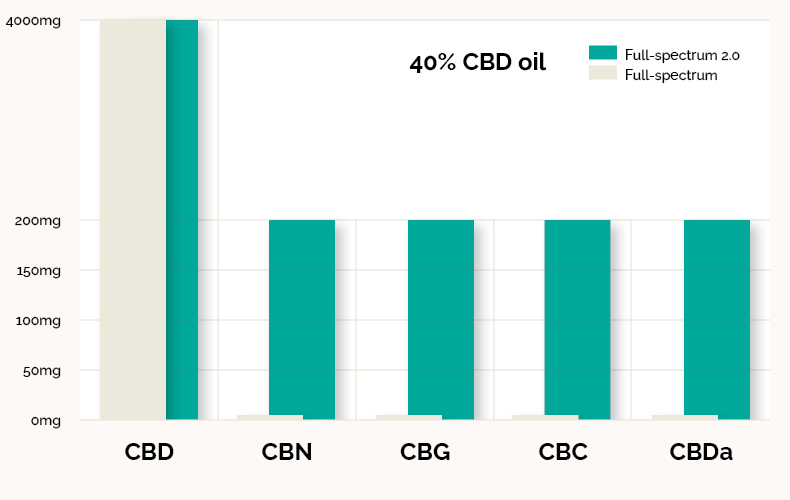 CBD and other essential cannabinoids such as CBG, CBC, CBN, and CBDA all have something in common—their influence is greatly enhanced when they exist together. However, to maximise this entourage effect, these supporting cannabinoids must be present in sufficient concentrations.
With CBD Oil 2.0, we've done precisely that, harnessing multiple hemp extracts and combining them into the most advanced CBD formula on the market. Every element of our CBD oil, from the cannabinoids and terpenes to the natural-tasting MCT oil, works seamlessly to support your body from head to toe.
Hold the full potential of nature in your hands with CBD Oil 2.0, our most advanced formula.
How to use Cibdol CBD Oil 2.0 (4000mg)
We recommend that experienced users place 3–4 drops on or under the tongue, up to three times daily.
Cibdol CBD Oil 2.0 is perishable, so store the bottle in a cool, dry place after opening.