A full-body experience powered by the entourage effect
To explore the full potential of nature, look no further than CBD Oil 2.0. This greatly enhanced formula makes use of CBD's synergy with essential cannabinoids for a full-body influence. And given the vast benefits of the entourage effect, this improved formula delivers our most comprehensive wellness experience to date.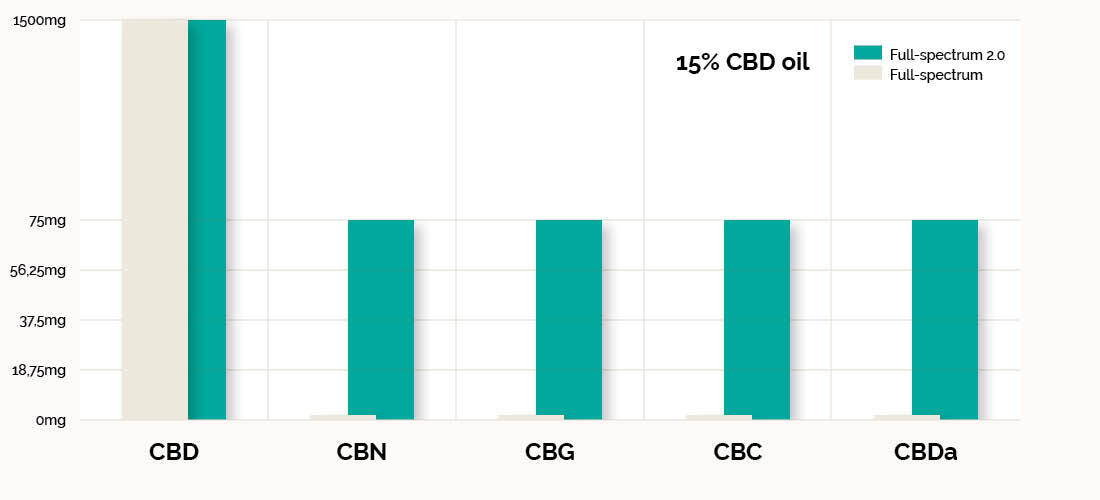 CBD and other cannabinoids benefit from a unique phenomenon called the entourage effect. Essentially, when they exist together, their influence on well-being improves significantly. However, to scale this influence throughout the entire body requires greater ratios of all cannabinoids, not just CBD.
CBD Oil 2.0 takes the high-quality CBD extract you know and love, enhancing it with an array of non-toxic cannabinoids, terpenes, and hemp seed oil. Together, CBC, CBG, CBN, and CBDA feature alongside CBD in unrivalled levels of consistency and concentration. Combined with industry-leading quality control and independent testing on every bottle, you can rely on Cidbol to be here for you, for life.
Give your body the boost it deserves with our CBD Oil 2.0.
How to use Cibdol CBD Oil 2.0 (1500mg)
We recommend starting with 3–4 drops, either on or underneath the tongue. Repeat up to three times daily for best results.
Cibdol CBD Oil 2.0 is perishable, so store the bottle in a cool, dry place after opening.