Could CBD help treat PTSD?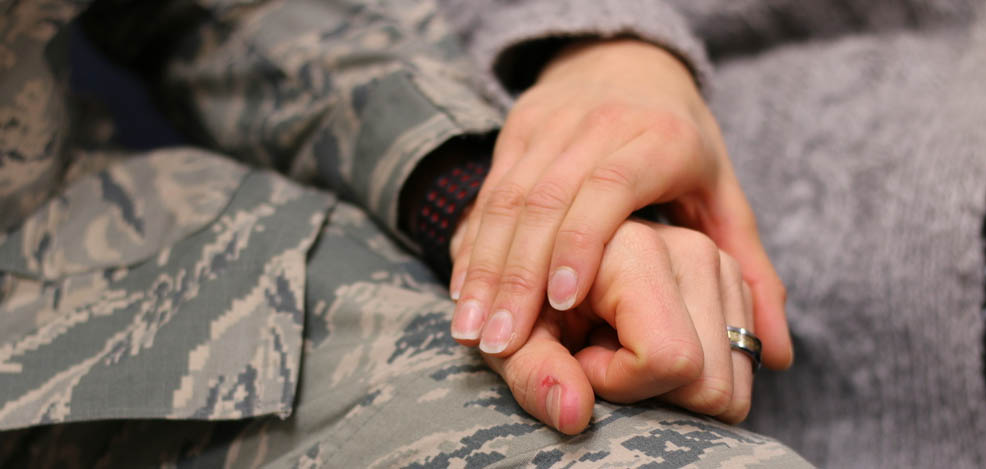 Post-Traumatic Stress Disorder (PTSD) is a life crippling condition that can leave otherwise healthy people in a state where they are unable to function and live a normal life. It is an "invisible" condition that affects the mind, causing stress, fear, depression, and anxiety. It is caused by exposure to an overly traumatic or stressful situation – to the point in mentally scars the person, and is most common is soldiers and emergency workers. As it is a complicated condition, there is no quick fix - often required a mix of therapy and treatments. Recently, some have been turning to CBD oil as a supplement to therapy, as more research shows it could potentially help reduce fear and anxiety. We thought it a good idea to take a look at exactly what is going on.
CBD:
HELPING TO REDUCE ANXIETY?
It is important to understand that while research into CBD oils is promising, it is still in very early stages. There is not enough evidence to draw conclusive arguments from, but what has been done is very promising.
Most research into CBD relevant to PTSD focuses on anxiety. By helping reduce anxiety, a lot of the stress and fear can be channeled out of the condition, making it more manageable. One particular study carried out last year performed a meta-analysis of all current research into CBD and how it affects anxiety – including research carried out on humans. It was found that while more evidence is required. There is a strong suggestion that CBD may be effective at helping treat multiple anxiety related disorders – including PTSD.
L
ESSENING THE THREAT
Increased threat perception is often a symptom of PTSD, with sufferers often seeing everyday situations and objects as threatening. Scientists have been investigating whether CBD can effect such threat responses in a bid to explore other avenues of treatment for PTSD. It was found that CBD appeared to facilitate the neurotransmission of 5HT1A within the brain, reducing the long-term anxiety caused by such threat perception.
L
OOKING AT THE STATS
As CBD is readily available, science has also been interested in those who take it. In this case, researchers analysed 80 psychiatric evaluations of those using medical cannabis to treat their PTSD – so both THC and CBD were present. Each participant underwent a Clinician-Administered Posttraumatic Scale test before and after cannabis use – a scale used to evaluate the severity of a condition. A 75% reduction in score was reported when participants used cannabis compared to when they did not. It highly suggests that cannabinoids such as CBD and THC have a role to play in the treatment of PTSD.
So as you can see, there have not been extensive clinical trials yet, but science is slowly but surely laying the groundwork required for them. CBD is not currently considered a treatment for PTSD, but hopefully with more time and investigation, the exact role CBD has to play will be uncovered.
Sign up to our newsletter and enjoy 10% off one order