Tasty Summertime CBD And Vitamin Popsicles

Summer cibdol vitamin cbd popsicles
Nibbling on a therapeutic popsicle is the best way to stay cool this summer. Reap the benefits of rapidly-absorbed Cibdol Liposomal Vitamins with CBD while enjoying a sweet frozen fruit treat. This is the most satisfying way to receive your complete dose of CBD while the weather is scorching.
Did you say liposome?
Liposomes are really quite interesting. They are essentially microdroplets of water contained within a protective sac. The membrane of the sac is made of a similar material to that of a cell membrane. Liposomes can safely carry a number of compounds suspended within its water drop. They have the singular ability to be absorbed straight into tissues. Once inside, they dissolve and release their bounty directly into the cells.
Cibdol Liposomal Multivitamin with CBD and Liposomal Vitamin C with CBD formulas amplify the effects of both vitamins and CBD. Liposomes are resilient to the digestive process. When encapsulated in a liposome, vitamins and CBD are shielded against digestive enzymes and enter the bloodstream proficiently. All in a popsicle just for summer.
How CBD works
CBD is one of the numerous beneficial cannabinoids found in hemp. It has been observed to be of complementary benefit in the management of a number of conditions. CBD affects the body's endocannabinoid system. There are cannabinoid receptors located all throughout the body, with concentrations in the nervous system.
CBD indirectly influences the CB1 and CB2 receptors, which maintain homeostasis, regulate the peripheral and central nervous system, and support a healthy immune system.

Vitamins and CBD
Vitamins and CBD perform similar functions within cells, but affect different systems. They also both need to be ingested and replenished as the body does not make them itself. Vitamins D, C, and E are powerful antioxidants, as is CBD—but they act on different mechanisms. Vitamins and CBD are a beneficial complement to cell durability.
Vitamins are essential for the proper functioning of most of the body's systems. Proper cell creation and division, healthy lung and kidney function, and a robust immune system all rely on vitamins. Cibdol Liposomal Multivitamin with CBD and Liposomal Vitamin C with CBD deliver essential vitamins and CBD directly into cells for broad-spectrum vitality. That's a heavy hit for a sweet, fruity popsicle!
Popsicle recipes
Popsicles are easy. If you can make a smoothie, you can make a popsicle.
1: Add fruit pulp and juice of your choice into a blender with 5ml of Cibdol Liposomal Vitamin C with CBD or Liposomal Multivitamin with CBD.
2: Blend, pour into moulds, and add personality with fruit chunks, swirls of yoghurt, or coconut water for extra hydration. Freeze for 6–12 hours.
Organic popsicles in your favourite flavour with a life-enhancing boost are a no-effort way to stay cool while being super healthy.

SECRETS TO MAKING GREAT CBD SUMMER POPSICLES
The first secret of a good popsicle is a good mould. The popsicle mould is undergoing a renaissance at the moment. Lots of fun shapes and easy-to-use contraptions are available. The old, difficult-to-handle plastic contraptions are totally stone age in comparison.
The second secret of a good popsicle is puréed organic fruit. Always-available fruits like apples, lemons, oranges, guava, and grapes make the most reliable popsicles and tend to melt slower. Add a squeeze of lime juice for a preserving acidity and to stop over-icing. Fruit purée combined with juice is a good way to mix up flavours. Play with textures by adding fruit chunks or gummy bears for the sweet-toothed.
Not so much a secret as a good suggestion; create creamy popsicles by adding yoghurt and other probiotics for gut health. They give your popsicle a smooth, creamy texture. Adding a banana always thickens and also creates a soft texture. Unsweetened coconut cream when blended for a short while extra makes for a smooth and evenly textured purée that doesn't ice-up when it freezes.
Again, freezing will take 6–12 hours until everything is frozen through, but it's best to leave them overnight to freeze properly. The next day, they will be perfect. Okay, just one—it might still be a bit mushy, but sometimes they are nice that way. Cibdol Liposomal Multivitamin with CBD or Vitamin C with CBD fruit slushies rule too.
---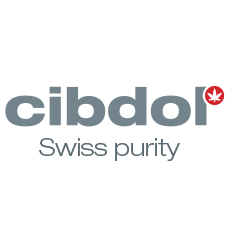 ---
Sign up to our newsletter and enjoy 10% off one order