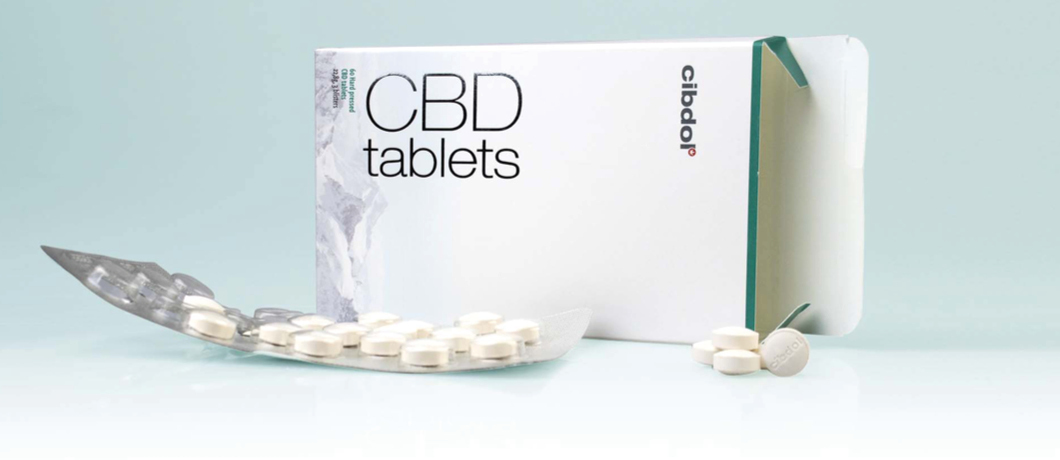 At Cibdol, we know that CBD should work alongside your lifestyle, not against it, which is why we've expanded our selection to include a versatile range of CBD Tablets. Containing the same golden-grade CBD you've come to rely on, it's never been easier to enjoy the balancing influence of cannabinoids and terpenes, whenever and wherever you need it.
Introducing CBD Tablets from Cibdol
The Cibdol CBD Tablet range comes in dozens of concentrations, making it straightforward to find a tablet that matches your wellness needs. With a discreet appearance (much like that of paracetamol) and handy blister packaging, you can freely choose from 5, 10, 15, 20, 30, and 40% tablets—no one needs to know you're taking CBD if you don't want them to.
What are the benefits of CBD Tablets?
Our CBD Tablet range is yet another example of creative CBD solutions designed to work around you. Benefits of CBD tablets include:
• Precise dosing: Each tablet contains an exact dose of CBD.
• Tasteless and odourless: If you find the natural taste of CBD oil off-putting, these are an excellent alternative.
• Discreet: An appearance similar to paracetamol means no one needs to know you're taking CBD.
• Fantastic selection: Dozens of concentrations mean you can pick the CBD tablet that best suits your wellness needs.
Whenever and wherever you are, Cibdol CBD Tablets can help balance the physical and mental challenges of modern living.
CBD Tablets: Make CBD work for you
Take control of your well-being with a product range designed to suit you. Cibdol CBD Tablets are produced to the highest possible standard and undergo independent testing for complete peace of mind. Buy your CBD tablets from Cibdol today and enjoy a seamless wellness experience.
Sign up to our newsletter and enjoy 10% off one order