One the most important things to understand about hemp, if not the most important, is that hemp is not marijuana.
Although they look nearly identical and come from the same family of plants, their chemical composition is different - with the main omission in hemp being THC. Hemp is one of the oldest crops cultivated by humans and has been used for hundreds of application, ranging from textiles and rope production to being a food source and a construction material.
 In fact, it was one of the most valuable crops during the colonisation of America, and many newly founded US states legally required farmers to grow hemp, punishing those that did not!
As our society has changed, so as hemp. Over time, it has been selectively bred to emphasise its desirable traits - mainly its fibrous stalk and nutritious seeds. To the trained eye, hemp looks quite different from cannabis, appearing much taller, thicker and with less foliage - although the general look remains the same. It is through this selective breeding that THC has also been bred out of the plant, with THC amounts in legal agricultural hemp being negligible (less than 0.2%), and thus legal.
Go back a few centuries, and people would scoff at the idea of illegal hemp, or not knowing what it is. Yet today, with it being outlawed in many places outside the EU, and an emphasis on cracking down on the cannabis market, the uses of hemp and what it is have fallen to the wayside.
As a crop, hemp is extremely versatile and sustainable. It is easy to grow, requires minimal care, and is very resistant to pests - cutting down on the need for pesticides. It is also able to condition the soil, taking excess metals and toxins out when used for reclamation purposes - helping clean up after the mess humans can leave behind.
Agricultural hemp is completely impossible to get high from. Thanks to the many uses of hemp, and the re-discovered understanding of its properties, the EU hemp industry is thriving, allowing for the safe, pure production of high-quality CBD oil - just one its many versatile uses.
---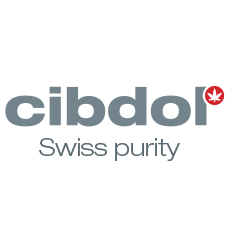 ---
Sign up to our newsletter and enjoy 10% off one order