Does Canned Tuna Have Omega-3?
Canned tuna is one of the most popular and affordable fish options, prized for its convenience, versatility and protein content. While fresh tuna provides omega-3 fatty acids, can the canned versions also supply this important nutrient? This article will analyze the omega-3 levels in different types of canned tuna and provide guidance on meeting your daily needs.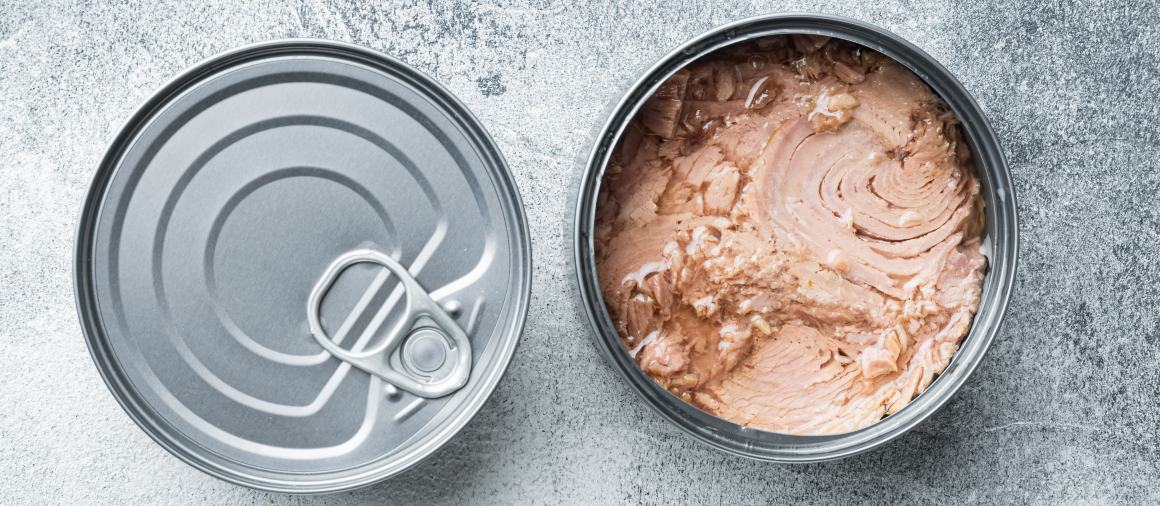 Overview of Omega-3 Fatty Acids
Omega-3 fatty acids are polyunsaturated fats that provide wide-ranging health benefits. There are three main types:
ALA (Alpha-Linolenic Acid) - found in plants and converts in the body to EPA and DHA
EPA (Eicosapentaenoic Acid) - supports heart health and reduces inflammation
DHA (Docosahexaenoic Acid) - critical for brain function and development
Experts recommend adults consume at least 250-500 mg daily of EPA and DHA for optimal wellbeing. However, average intakes tend to fall short.
While plant foods provide ALA, the richest sources of anti-inflammatory EPA and DHA are fatty fish like salmon, tuna, sardines and mackerel. Canned tuna can provide EPA and DHA, but heat processing may degrade some omega-3 content.
Assessing Omega-3s in Different Types of Canned Tuna
There are three main types of canned tuna fish:
Skipjack (Chunk Light)
238 mg EPA/DHA per 3 ounce serving
Albacore (White)
628 mg EPA/DHA per 3 ounce serving
Yellowfin (Gourmet)
300 mg EPA/DHA per 3 ounce serving
So albacore tuna provides by far the most omega-3s, followed by yellowfin and skipjack. A 3-ounce serving of albacore delivers 126% of the recommended minimum EPA/DHA, making it an excellent source.
However, some degradation of omega-3s does occur from the canning process. Fresh tuna provides 500-600 mg per 3 ounce serving, slightly higher than canned.
Why Canned Tuna Retains Omega-3s
While some omega-3s are lost in the heat from canning, tuna retains much of its original EPA/DHA content for several reasons:
Tuna is high in omega-3s to begin with, so losses still leave ample amounts.
Modern canning techniques use lower heat to better preserve nutrients.
Canned tuna is pressure-sealed rapidly to limit oxidation.
Tuna is canned with the skin and dark meat that are highest in omega-3s.
The oil tuna is canned in helps prevent omega-3 breakdown.
So while minimal losses occur, canned tuna remains one of the richest sources of anti-inflammatory omega-3s.
Benefits Canned Tuna Provides
In addition to omega-3s, canned tuna offers other important nutrients:
High-Quality Protein - A 3 ounce serving provides 21-25g protein for tissue repair, muscle building and energy.
Selenium - 60% of the RDI selenium, a potent antioxidant mineral.
Vitamin D - Provides around 50% of the RDI vitamin D, vital for bone health.
Vitamin B12 - One can contains over 300% of the RDI vitamin B12 for red blood cell formation.
Iron - Up to 8% of the RDI iron to prevent anemia and support metabolism.
Zinc - Assists immune function and DNA synthesis.
Tuna is very nutritious and fits well into a balanced diet. Choosing albacore provides the highest omega-3 impact.
Increasing Omega-3s in Canned Tuna Recipes
Canned tuna is versatile and works well combined with other omega-3-rich ingredients:
Tuna salad with chopped walnuts (2,500mg ALA)
Tuna melt with mashed avocado (500mg ALA)
Tuna salad stuffed tomato with olive oil (75mg ALA)
Spicy tuna roll with salmon (1,000mg EPA/DHA)
Tuna casserole with mixed greens (200mg ALA)
Tuna pasta salad with cannellini beans (150mg ALA)
Tuna tacos with avo cream (650mg ALA)
Mixing in plant or alternative seafood sources maximizes the omega-3 content of canned tuna dishes.
Top Food Sources of Omega-3s
To meet daily EPA/DHA targets, emphasize these omega-3-rich foods:
ALA Plant Sources:
Flaxseeds: 6,388 mg per 100 grams
Chia seeds: 4,915 mg per 100 grams
Walnuts: 2,574 mg per 100 grams
Soybeans: 1,241 mg per 100 grams
Navy beans: 237 mg per 100 grams
Kidney beans: 406 mg per 100 grams
EPA/DHA Seafood Sources:
Salmon: 4,123 mg per 100 grams
Sardines: 2,205 mg per 100 grams
Anchovies: 951 mg per 100 grams
Trout: 983 mg per 100 grams
Atlantic mackerel: 1,699 mg per 100 grams
Caviar: 1,086 mg per 100 grams
Should You Take an Omega-3 Supplement?
In addition to food sources, a fish, krill, or algal oil supplement can provide concentrated EPA/DHA if your diet falls short. Look for quality brands with purity testing.
Key Takeaways on Canned Tuna and Omega-3s
Albacore canned tuna provides over 600mg omega-3 EPA/DHA per 3oz serving.
Some omega-3s are lost from canning but tuna retains most of its original content.
Mix tuna with omega-3-rich foods like walnuts, avocado and salmon.
Prioritize fatty fish, flax, chia and walnuts for optimal intake.
Supplements can help achieve adequate EPA/DHA intake if diet is low in fish.
In conclusion, canned albacore tuna is an excellent source of anti-inflammatory omega-3 fatty acids and provides substantial EPA/DHA, so enjoy it regularly as part of a healthy, balanced diet focused on omega-3-rich foods.
Sign up to our newsletter and enjoy 10% off one order