Cibdol Brandstore Amsterdam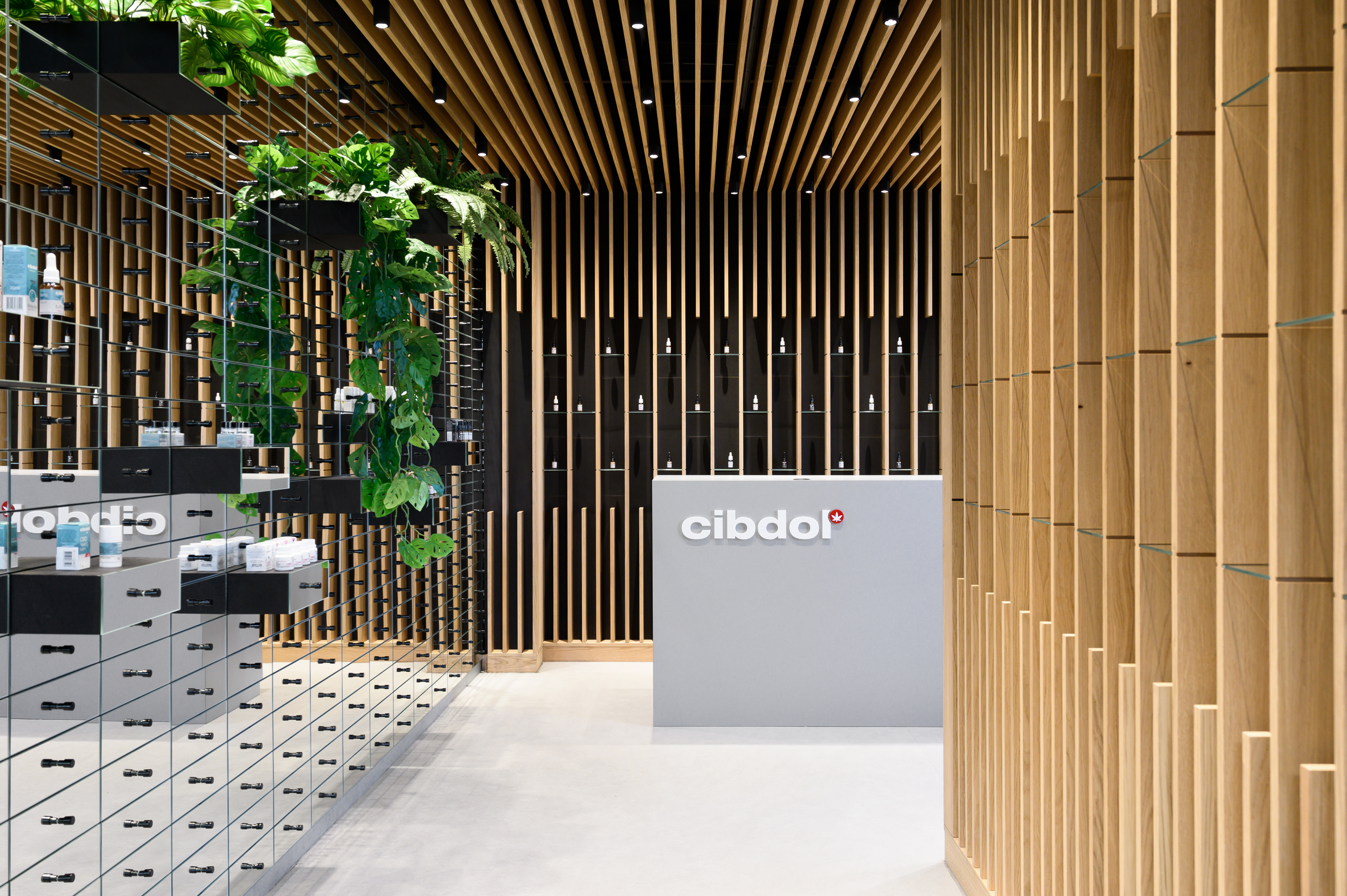 After experiencing major success operating our CBD business online, we've made a huge leap into the real world. Now, you can undergo the Cibdol experience in person. Discover our high-quality products first-hand, learn from our friendly and knowledgeable staff, and enjoy our sleek and appealing location in the middle of Amsterdam.
Where to find us
You'll find the Cibdol brand store in a stunning setting in the middle of the city. Surrounded by quintessential Dutch bridges and quaint architecture, our store resides close to the world-famous Prinsengracht—the longest of the three main waterways of the Grachtengordel. If you don't spot our logo while strolling around the city centre, tap our address into your smartphone to get a taste of the Cibdol experience:
Runstraat 33
1016 GJ Amsterdam
Cibdol: Dedicated to quality
At Cibdol, we're known for our excellent Swiss-quality CBD. Our extensive range features a host of products that make it easier than ever to incorporate CBD into everyday life. Our website has a simple and streamlined layout to enable our valued customers to access our creations with ease. Don't take our word for it—just check out our excellent rating on Trustpilot.
Based in Switzerland, we set a high standard in a country known globally for its top-tier products, from watches to chocolate. We successfully brought Swiss quality to the world of CBD, and now we're branching out into other cannabinoids. Regardless of new developments, we always seek to optimise the customer experience. Now, our customers have the chance to experience how we operate for themselves.
Say hello when you're next in Amsterdam
Our brand store brings world-class CBD to the heart of Amsterdam. Millions of tourists walk through the city streets every year to visit the beloved coffeeshops and try out new experiences. Now, visitors have the chance to try some of the finest CBD in the city and beyond!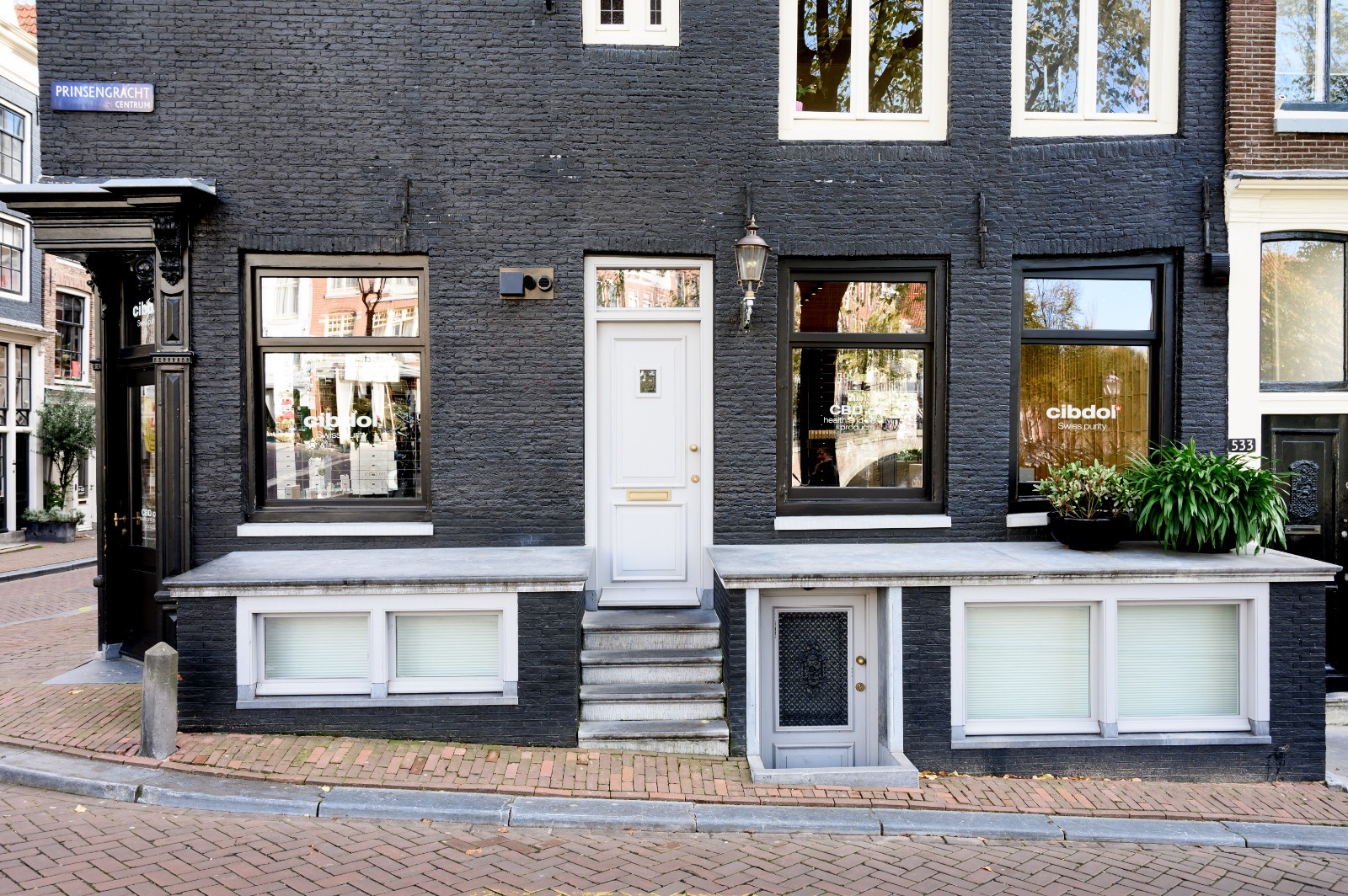 A bridge into the physical world
Our store offers our valued customers a tangible and personal experience. Although our website provides everything our customers need, our physical location goes one step further and manifests our ethos into the physical realm.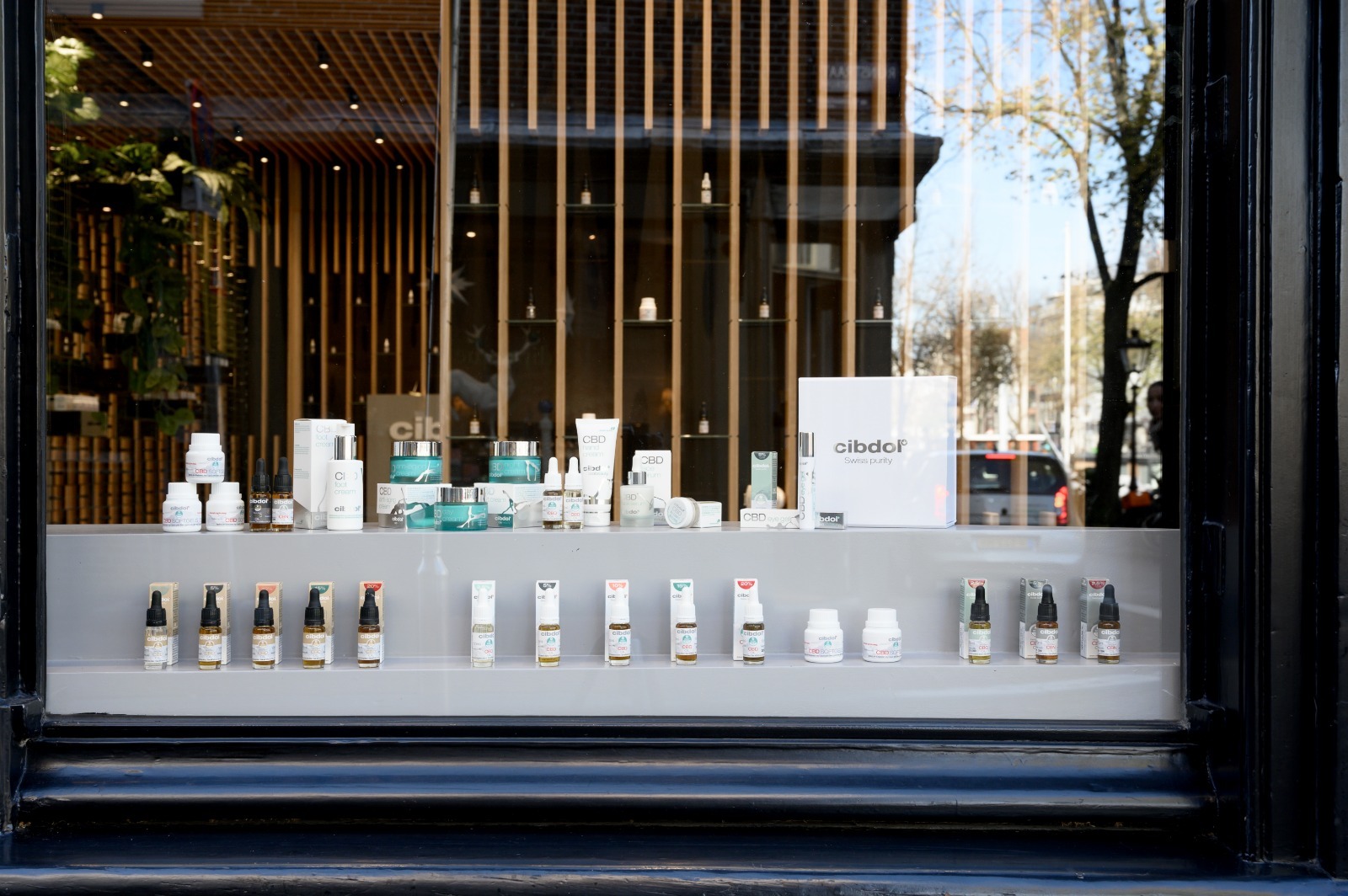 Our first physical location makes our brand visible and memorable to those who haven't visited our website before. Discovering our brand online has changed the lives of many of our customers, but discovering Cibdol in the real world leaves a lasting impression on anyone who enters our store.
At our flagship location, not only will visitors be able to explore our extensive range of CBD products, but they'll also get to witness the release of other up-and-coming cannabinoid formulas.
Learn everything you need to know through our friendly staff
During our time as an online outlet, we've curated one of the most in-depth, evidence-based archives of CBD information on the internet. Our CBD Encyclopedia teaches readers everything they need to know about CBD, the endocannabinoid system, terpenes, the entourage effect, how to use our products, and more.
Bringing this expertise to the real world, our friendly and knowledgeable staff can help you get to grips with all of this information in person. Ask them anything you want to know, and you'll receive an answer with a smile.
Enhance your Amsterdam experience with Cibdol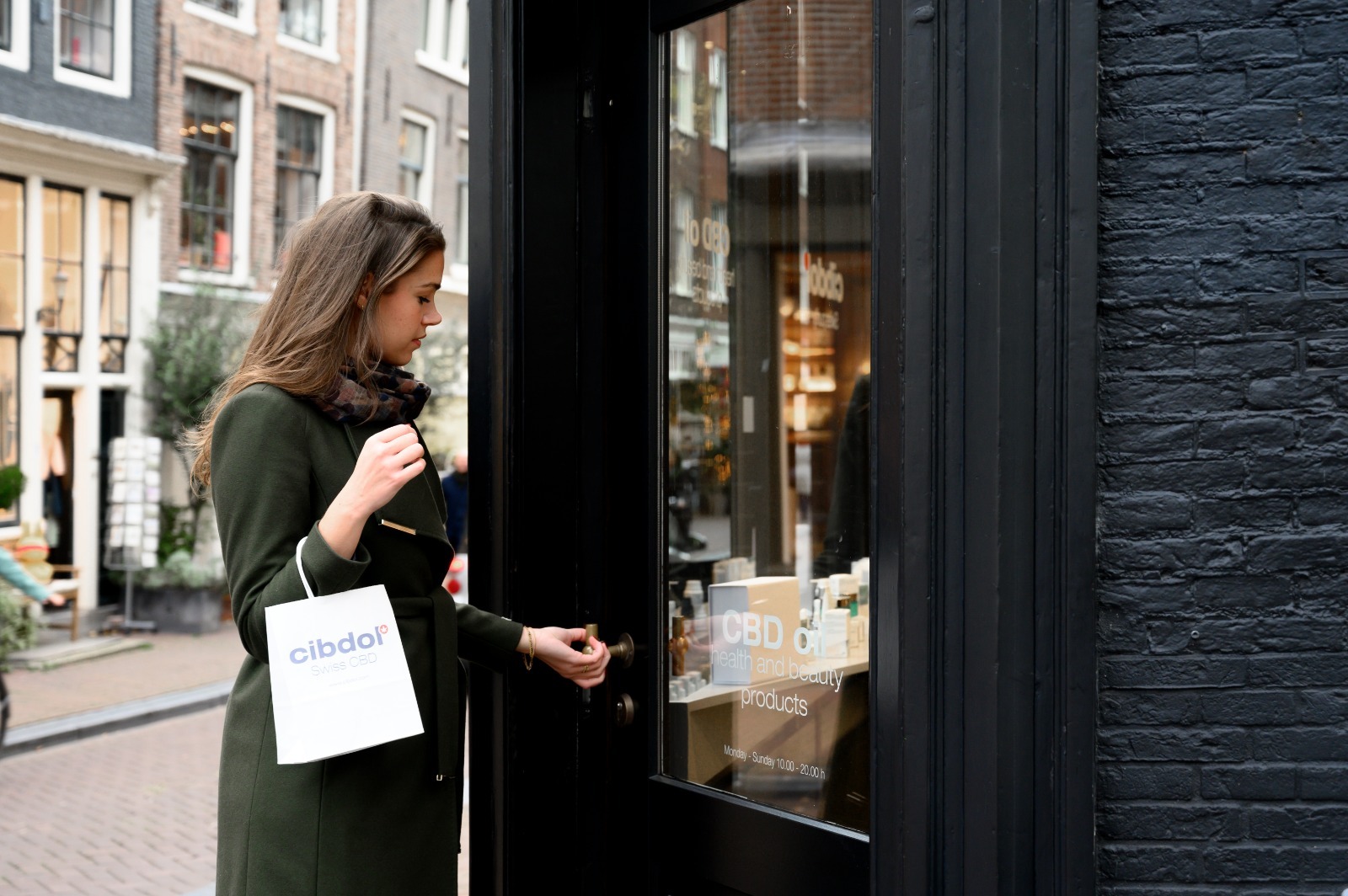 Come and say hi next time you're in the city. Checking out our store, chatting with our staff, and trying some world-class CBD products will be the cherry on top of your Amsterdam experience.