Cibdol - CBD Black Cumin Seed Oil 10%: Experience a Well-Rounded, Holistic Approach to Wellbeing
Using state of the art techniques, we've delicately harnessed black cumin seed oil from the seeds of Nigella sativa, a plant native to southwest Asia. And, by seamlessly blending it with full-spectrum CBD in our CBD Black Cumin Seed Oil 10%, you can experience a comprehensive approach to wellbeing thanks to essential cannabinoids and terpenes.
The holistic nature of black cumin seed oil provides an all-natural experience, while our 10% CBD formula bolsters the abilities of your endocannabinoid system. Enjoy a versatile oil that's well-rounded while still being free from THC and other unwanted chemicals. To complete our black cumin seed oil, all bottles are third-party tested, and Halal certified. No matter your needs, try CBD Black Cumin Seed Oil 10% from Cibdol.
How to use Cibdol's natural CBD Black Cumin Seed Oil 10%
Consuming black seed oil is straightforward. Place 2-3 drops, on or under the tongue up to three times a day.
CBD Black Cumin Seed Oil 10% is a perishable product, so for best results, store the bottle in a cool, dark and dry place after opening.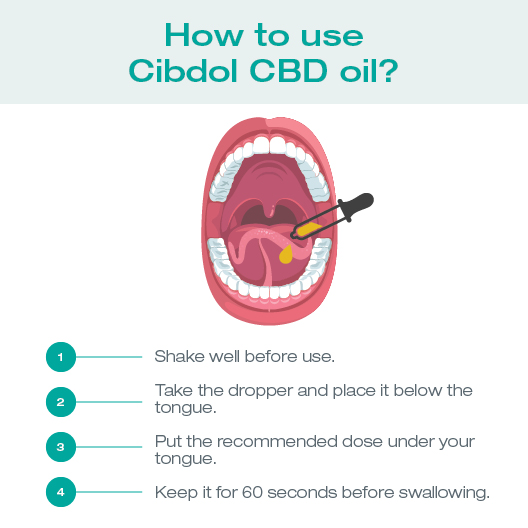 *Not detectable by HPLC-UV analytical method (detection limit 10 ppm) on semi-finished product. In Cibdol CBD oils <0.05%.