Cibdol Attends Vitafoods 2021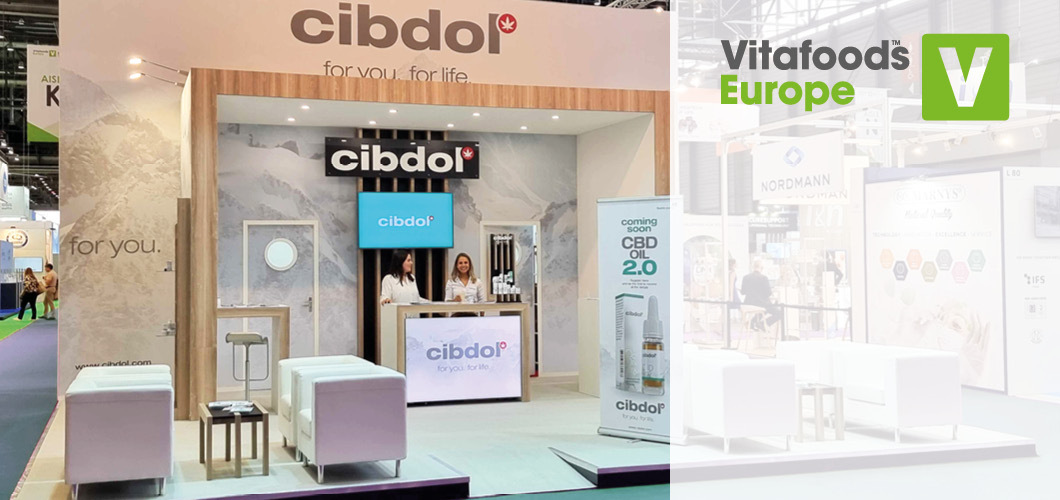 At Cibdol, we're preparing to join ranks with some of the best supplement companies in the world at Vitafoods Europe 2021. We're extremely excited to meet some of you face to face again. But don't worry if you can't make it. This year's hybrid event also features online access, allowing users to explore the event from afar.
Vitafoods Europe 2021
Although the pandemic forced the Vitafoods Europe 2020 event exclusively online, this year will feature a hybrid format that includes both in-person and online viewing options. The in-person event will take place at the Palexpo Exhibition Hall in Geneva, Switzerland. Come along to this COVID-secure gathering to experience exciting products at the main stage, a new ingredients zone, and a tasting centre from October 5th–7th. You have even more time to catch up with the latest developments in the industry if you're joining online! Simply log in between October 4th–8th.
Discover our products
We're excited to connect with visitors in person once again. We thoroughly enjoy educating curious minds about our range of CBD products. With increased media coverage around cannabinoids, we'll be happy to answer any questions, concerns, and dispel common myths. Feel free to ask us anything, from details about our manufacturing process to the science of cannabinoids, terpenes, and other cannabis constituents.
See you next year at Vitafoods 2022
Don't worry if you can't make it in person or online this year. You have plenty of time to plan ahead and visit the Vitafoods 2022 event. If you have the slightest interest in the nutraceuticals business, you'll enjoy the hustle and bustle of this epicentre of supplements, pharmaceuticals, nutricosmetics, functional foods, and natural medicines. Although (sadly) not open to the public, Vitafoods continues to serve as a vital networking opportunity for scientists, wholesalers, distributors, and producers.
Try Cibdol products
If you're interested in trying some of the best CBD products available, head over to the Cibdol store to explore our range of cannabinoid-infused products. You'll find everything from CBD oils to vitamin formulas and skincare products. Or, if you want to learn more about the power of CBD, search our extensive CBD Encyclopedia.
Sign up to our newsletter and enjoy 10% off one order