Introducing Bailey Groenendaal, Cibdol's Newest Sponsored Athlete
The Rollercoaster World of Cyclo-Cross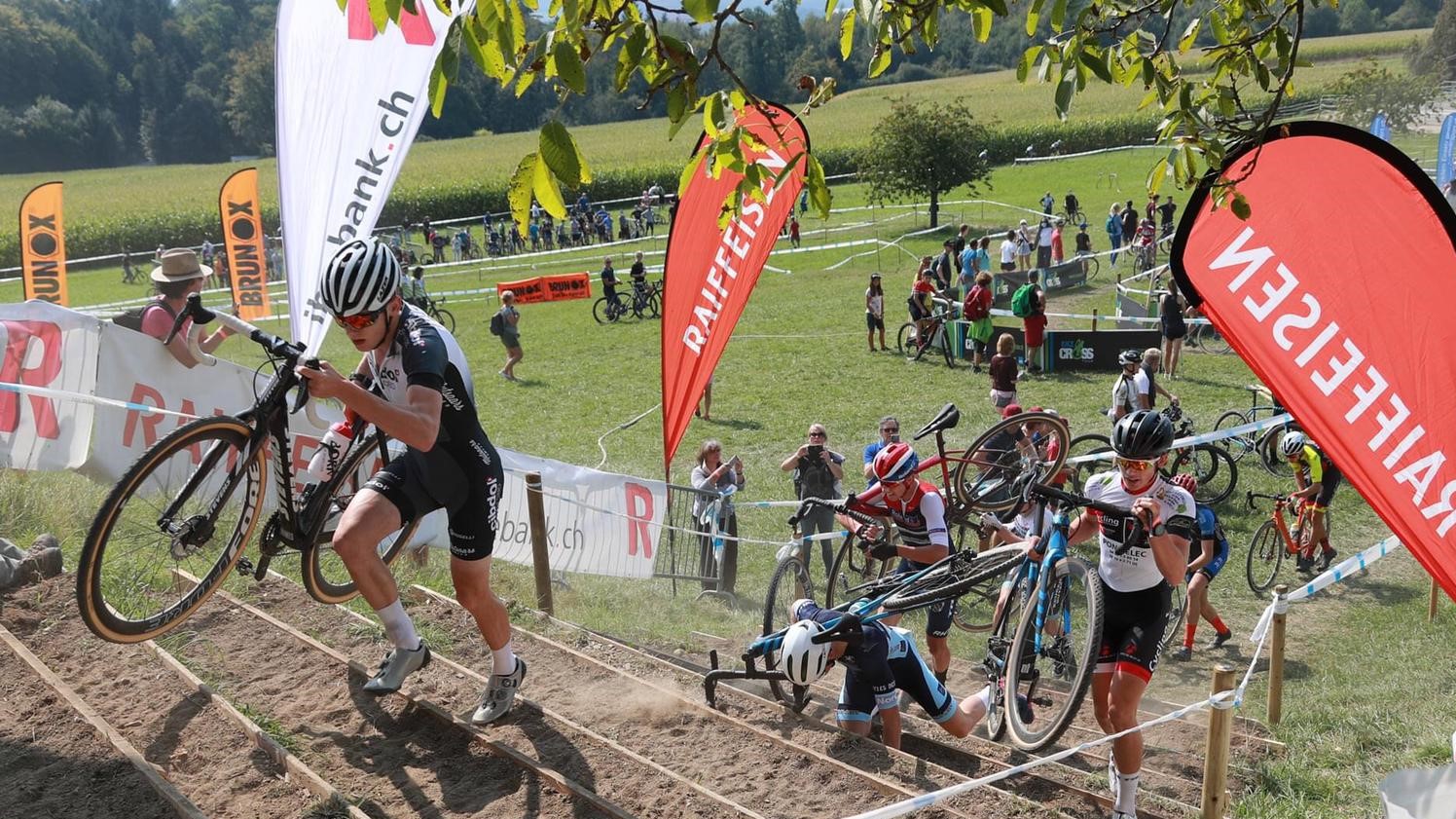 Photo by: Steffen Müssiggang @radsportphotonet
Cyclo-cross is an action-packed sport that pits cyclists against each other on everything from pavements to wood trails, steep hills, mud, and sand. Endurance and bike-handling skills are crucial to success on the cyclo-cross circuit, and someone who knows exactly what it takes to succeed is 17-year old Bailey Groenendaal.
Eyes burning bright with passion, the talented cyclo-cross rider is Cibdol's newest sponsored athlete. But, enough about us, let's find out what makes this exciting young star a name to watch.
Bailey Groenendaal Knows How to Perform Under Pressure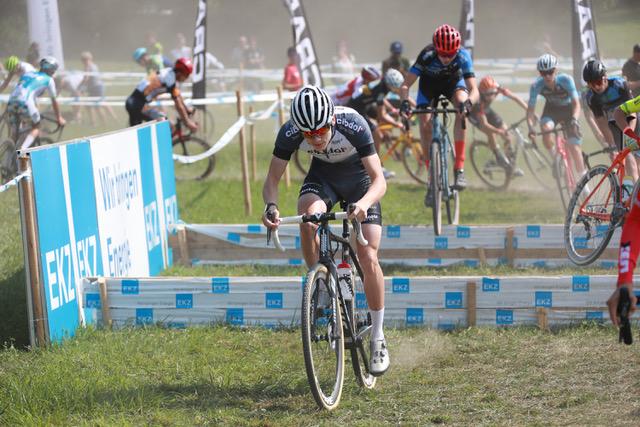 Photo by: Steffen Müssiggang @radsportphotonet
Bailey may be new to the Cibdol roster, but he's an established talent on the cyclo-cross scene. Having already competed in a World Championship, and numerous Junior World Cup competitions, he's well versed in the pressure of high-performance sports. But, rather than shy away from the challenge, he embraces the thrill of the ride.
"On Wednesday I train with the national coach Gerben de Knegt", says Bailey proudly. "There is never the certainty of being selected. I have to be chosen to compete, and that means always performing. That pressure makes it quite difficult".
Bailey may be a cyclo-cross rider with a promising future, but he's still a young man, balancing school and studying. Fortunately, the Vakcollege in Eindhoven, where he studies pre-vocational education economics and entrepreneurship, gives him the flexibility to maintain his grades and perform on the track.
"It's very nice that school times are adjusted to help with cyclo-cross. So I am off on Monday if I have to compete on Sunday. Then I have time to have breakfast, work out and rest, or go to the masseur to recover."
Focusing on Optimal Performance With the Help of Cibdol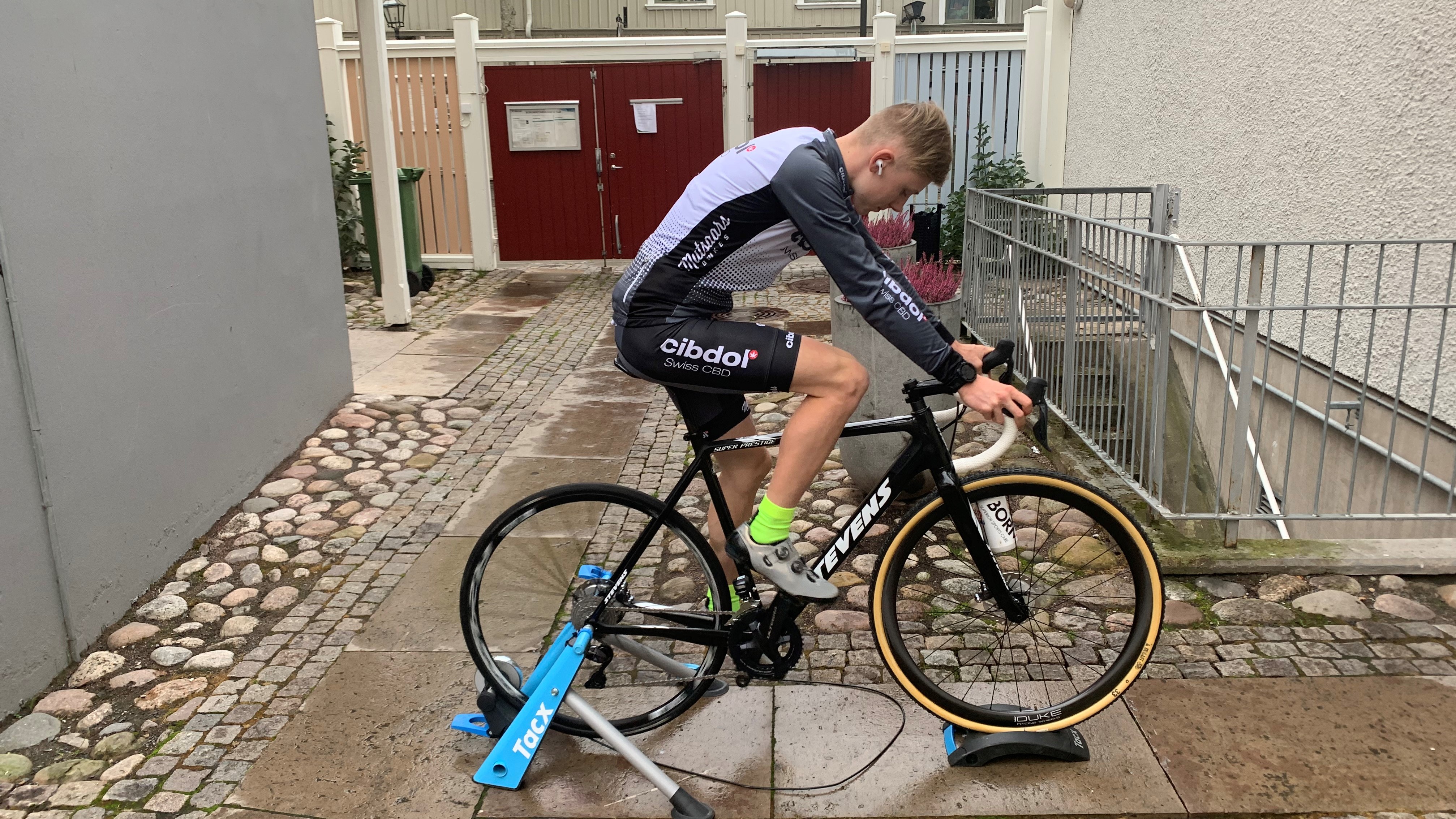 From the moment he wakes up, Bailey's focus is on one goal—cementing his reputation as a professional cyclist. "I am training much harder now than last year", says Bailey, as he explains his training regime.
"In any case, my training hours increase every year. The intensity, therefore, increases considerably. I do, however, get help from my parents, who run a gym together. My father guides me through training, and my mother helps with my nutrition, among other things."
Even Bailey's nutrition is tailor-made, giving his mind and body exactly what it needs to perform at such a high level.
"To get enough nutrients so that I can build muscle and recover, supplementing with vitamins and minerals is mandatory. I burn a lot of calories on the bike! Before you know it, you will lose a lot of weight. I often think back to two years ago. Then I was too skinny, often getting sick. A lack of nutrition and intense training sessions left me running on my reserves. That experience taught me to drink before I get thirsty, and to always go to bed and out of bed on time."
With experience comes a stronger focus, and teaming up with Cibdol helps Bailey hone his skills as a cyclist.
"Cibdol gives me the support to choose my own material. That's great. This way, I can invest in extra spare materials. My bike is 800 grams lighter than before, which really makes a big difference uphill". With a wink he adds, "but in the end, I am of course the engine myself. I will have to pedal."
Bailey's First Win in a Cibdol Shirt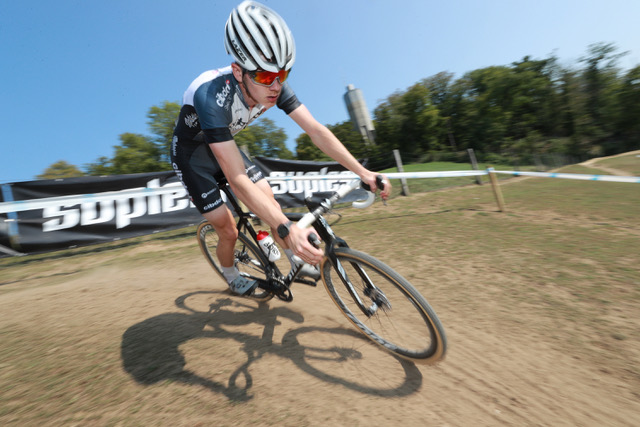 Photo by: Steffen Müssiggang @radsportphotonet
In addition to the support they give Bailey off the course, his mum and dad attend every cyclo-cross race. In fact, travel is another aspect of cyclo-cross Bailey thoroughly enjoys.
"We have already been to many different countries in Europe", says Bailey. But, despite the busy schedule, his focus is on closing the season strong. "I want to perform in Zaltbommel, at the NK at the beginning of January, and would like to ride the podium in Ostend at the World Cup shortly after."
With encouragement from his parents, and the support of Cibdol, Bailey is well on his way to achieving his goals. He's even had his first victory in a Cibdol shirt at the Stockholm cyclo-cross event in Sweden.
Bailey is justifiably proud of it, just like his new cyclo-cross kit, as he shows off a picture of the grey and white striped shirt on his phone. "Due to the mud of the race, white will not remain white". Gleaming, he adds "I couldn't have it better than with the support of Cibdol."
Bailey is the second athlete to join the Cibdol team alongside Bobsleigh rider Karlien Sleper. Together we are working to help them realise their dreams, encouraging improved wellness with the right nutrition, vitamins, minerals and supplements.
Sign up to our newsletter and enjoy 10% off one order