Robin van Roosmalen, Cibdol, and Taking on New Challenges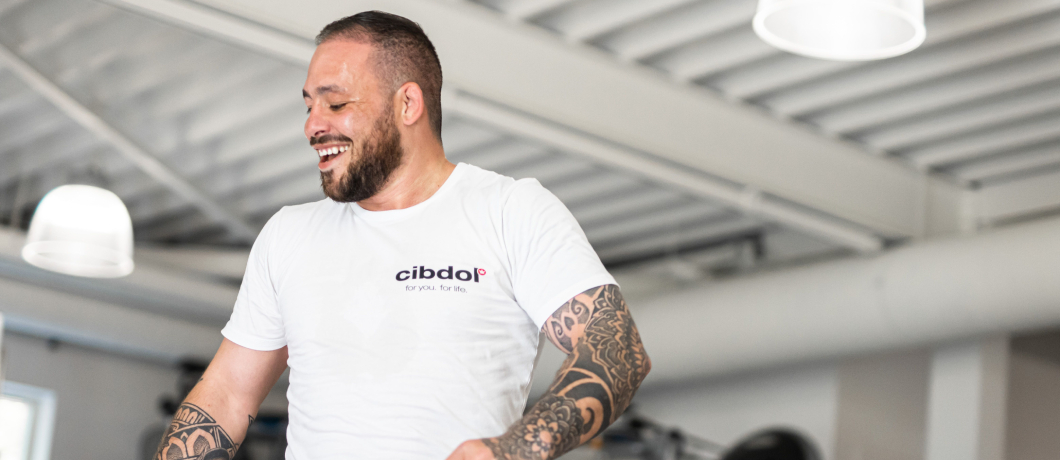 Robin van Roosmalen: seeking new challenges
A seasoned kickboxing champion, Robin van Roosmalen's trophy cabinet boasts numerous titles in the featherweight and lightweight classes. However, Robin (31) wants a bigger challenge and a tougher fight, despite his established success. And what better way to prove your prowess in the ring than with MMA (mixed martial arts)?
Despite heading to a completely different branch of combat sports, the Bosche native wants to prove himself, "achieving the same success in MMA as I have in kickboxing". This drive and determination say a lot about his character, and is just one example of why Robin's an excellent fit for the Cibdol team.
Of course, passion alone doesn't win trophies; you need to train and hone your craft. Robin's commitment to training has earned him seven titles across multiple categories. "But at a certain point, the fun was over", van Roosmalen says. "I kept meeting the same opponents in kickboxing, and I was looking for a new challenge—an entirely new sport".
Hard Knocks 365
With his goal set, Robin finally made the switch in 2019. "Normally, I give a beating—now I get a beating", he laughs. "But I take the loss like a grown-up. I have already put my pride aside as I have to start at the bottom, and it takes time to build up to something, especially when the difference in the sport is significant. Of course, I have the foundation; punching, kicking and footwork, but wrestling is a huge part of MMA that I've never done before".
The first step on his journey to MMA glory was a crash course at Hard Knocks 365 gym. Based in Florida, Robin spent a year there, sparring with some of the biggest fighters around. "I had big boys as sparring partners. That way, I was able to measure myself against the best". Although, Robin's quick to confess that the Florida lifestyle wasn't without its distractions.
"The beach, the sun, and going out—I wanted to experience as much of US life as possible. It wasn't all play, though, as I also took the opportunity to train in Las Vegas, Los Angeles, and New York".
Robin's MMA debut
Van Roosmalen still looks fondly on his time in the US. "It made me realise I'm a real Dutch boy at heart and very different from the loud-mouthed Americans. I was also homesick, I must confess". Now his training in the US is over, Robin's just glad he's back home. Unfortunately, his debut at Bellator MMA was cancelled in October 2020 after a positive corona test.
"There are now three scheduled matches, with the first at the end of February. I can't wait", says van Roosmalen excitedly. Until then, his weeks are full of various training sessions. In addition to the four MMA sessions in Culemborg, he has three kickboxing and two strength-training sessions per week in Den Bosch, each with a different trainer. "Training during corona restrictions is not optimal, but I'm happy that I can continue as a top athlete".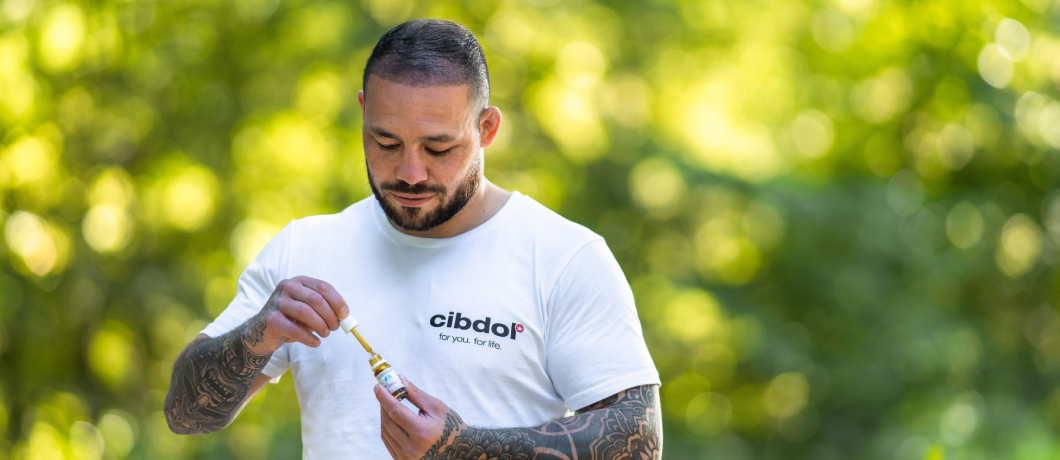 CBD and the benefits to training
Van Roosmalen is delighted with Cibdol's contribution throughout his training, and the former street coach isn't just talking about the financial support.
"Of course, it's nice to get a standard income from a sponsor, especially for someone who earns per match. But Cibdol means much more to me. Behind the sponsorship are nice people. They provide me with clothes, products, and less stress. That's nice for a chaotic person like me".
I was already using Cibdol products before they started supporting me", continues van Roosmalen. "Like CBD drops with melatonin before going to sleep. Those really work for me, helping me relax so I am better rested. I also apply the Cibdol face and heat cream. Combined, the products from Cibdol ensure I stay focused and less easily distracted".
We cannot wait to see Robin's progress in MMA, and wish him all the best for his upcoming matches. One thing's for sure, with his drive, determination, and commitment to training, we feel sorry for his opponents!
Sign up to our newsletter and enjoy 10% off one order