Cibdol's CBD On The Go! is revolutionising the way people take CBD both on the road and at home. This easy-to-use sachet enables users to infuse the cannabinoid into their favourite drink, instantly! Transform your breakfast beverages and lunchtime liquids into CBD powerhouses to keep your endocannabinoid system engaged and your mind at ease.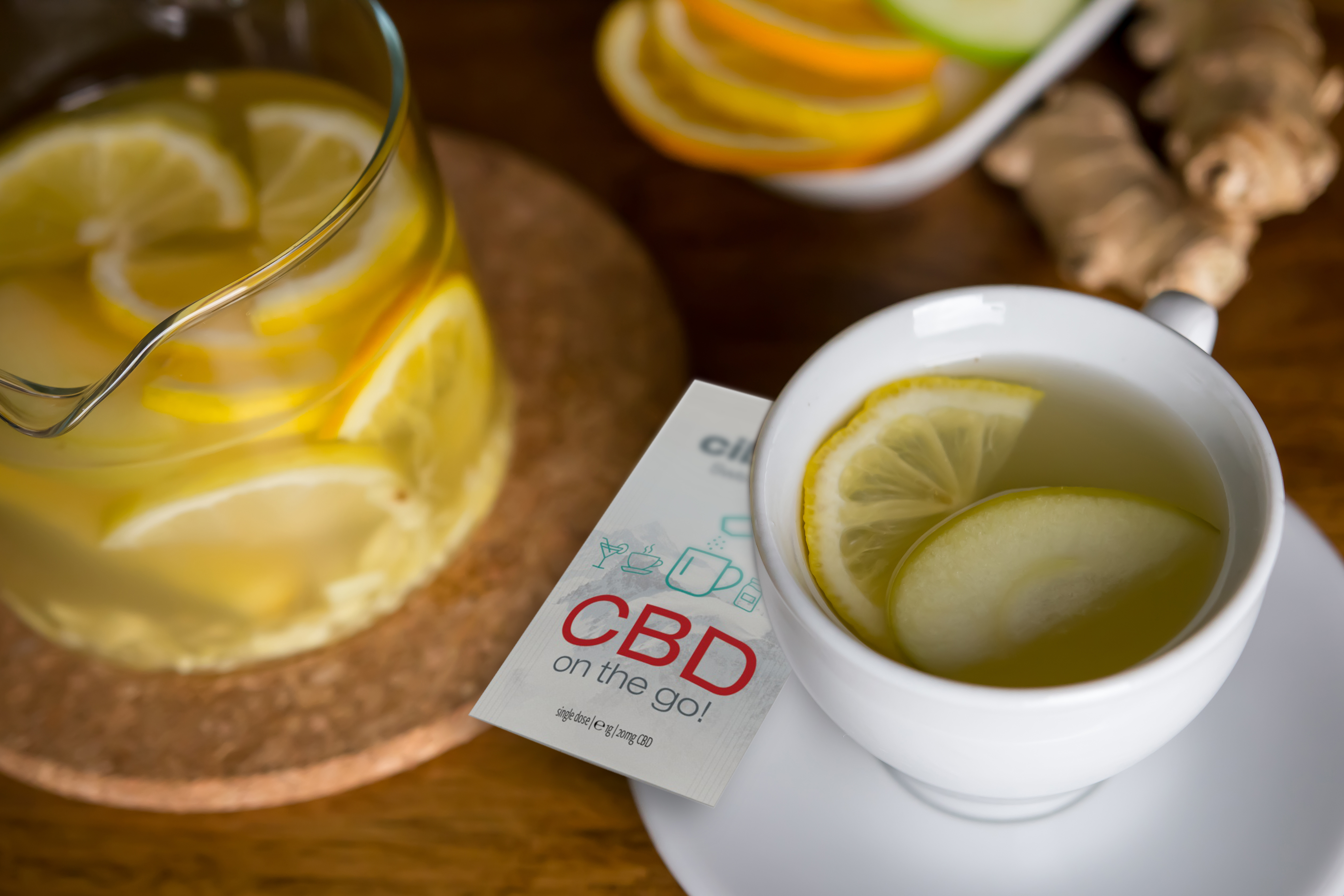 CBD On The Go! — A new level of ease
Having round-the-clock access to CBD helps a lot of people feel better. The ability to reach into a bag for a bottle of oil or canister of capsules can change your state of mind in a moment, bringing security and comfort.
However, dropping oil under your tongue and popping capsules in the middle of a cafe might put some people off. Although it's an entirely innocent act, the unusual action and ties to cannabis prompt many users to take their cannabinoids in private.
This behaviour might prevent people from consuming CBD where and when they need it. CBD On The Go! not only solves this problem, but also offers a completely new way of consuming the cannabinoid.
Simply tear open a sachet and pour the contents into a bottle of your favourite drink before you leave the house. Give the bottle a light shake before every sip, and suddenly you'll have access to CBD when commuting, sitting in meetings, and doing other daily tasks.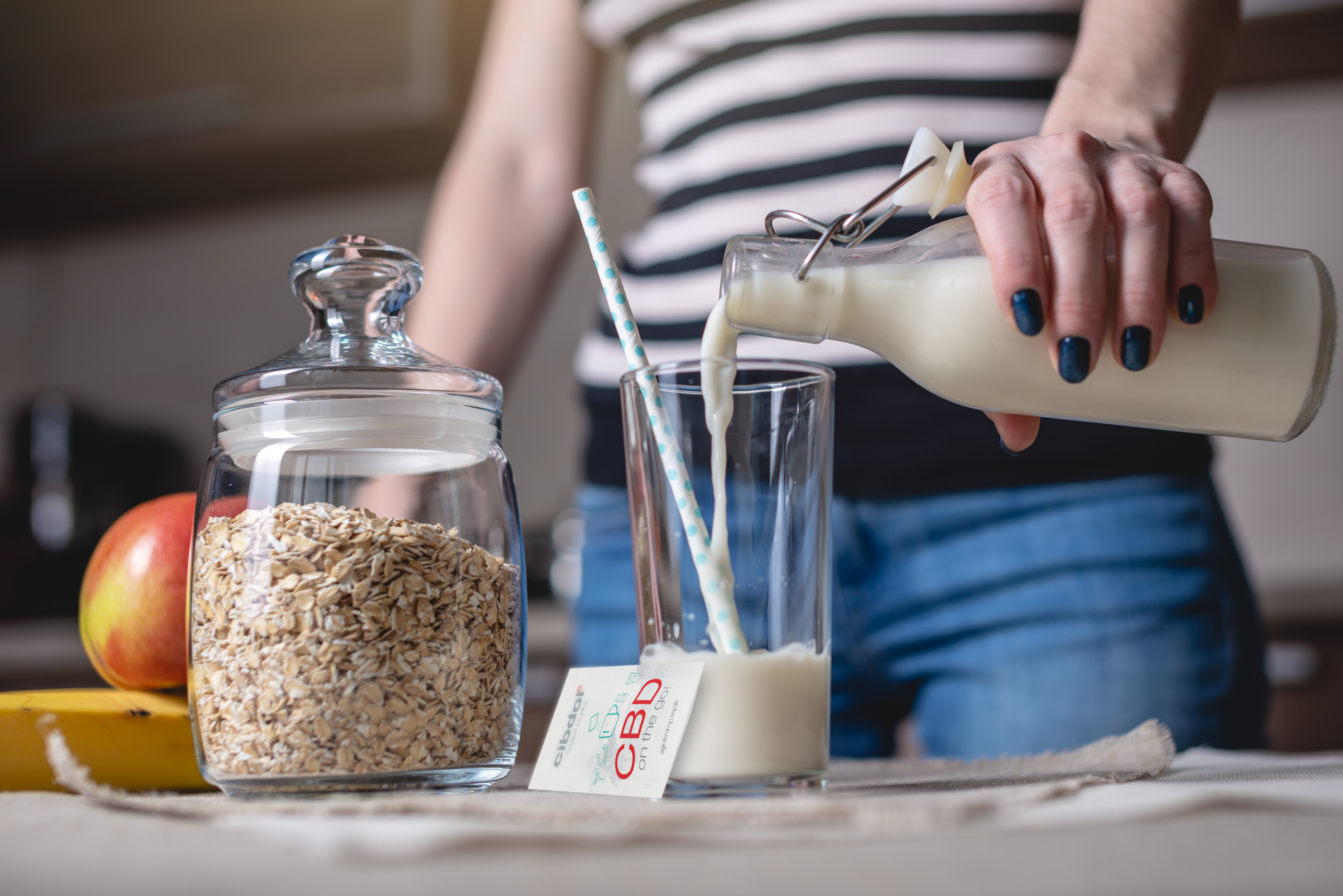 Outstanding quality in a simple sachet
Each CBD On The Go! sachet contains 20mg of full-spectrum CBD. In addition to delivering high quantities of cannabidiol, it contains an array of aromatic terpenes that synergise with the molecule through the entourage effect.
Usually, these phytochemicals do not dissolve well in water, leading manufacturers to extract them using alcohol or CO₂ before refining them into oils and other products. However, our team of industry-leading experts have devised a method that enables users to mix CBD into any liquid—hot or cold.
With CBD On The Go!, we utilise the same premium hemp flowers and quality control measures used in the creation of all our products. Technicians start the process with EU hemp flowers, then use supercritical CO₂ extraction to separate the target phytochemicals, without any risk of solvent contamination.
After harnessing the CBD and assorted terpenes, they utilise a spray drying technique that alters the solubility of the molecules. Instead of repelling liquids and floating on the surface, they mix in thoroughly and form a diluted solution. All of our products undergo rigorous third party analysis to test for heavy metals and other impurities. We only proceed with the packaging process after receiving confirmation of complete purity.
This completely natural powder blends effortlessly into any beverage you can think of, from coffee and tea to water and juice. You can even add it to smoothies and soups when seeking some extra calories.
Cibdol: Pushing the boundaries of research and development
At Cibdol, we're committed to leading the charge with all things CBD. Our state-of-the-art production facilities and quality control protocol have already raised the bar for CBD products on an international scale.
Now, we're directing a lot of energy towards the creation of new products that will bring the CBD industry to unprecedented heights. As a prime example of this, CBD On The Go! will drastically change the way people consume CBD and unlock a ripe market of CBD beverages both in the retail and hospitality sectors.
To drive this vision into reality, Cibdol founded Labocan, a research institution and white-label product developer dedicated to industry-wide innovation within the CBD industry. Labocan operates out of a research laboratory in Switzerland, founded for the purpose of pushing research and development into new domains.
CBD On The Go! — High-quality cannabidiol with every sip
Overall, CBD On The Go! offers an easy and efficient way to consume CBD throughout the day. Whether you're sitting at your desk or on a hike in the mountains, with these water-soluble sachets, CBD is always one sip away.
Sign up to our newsletter and enjoy 10% off one order