Cibdol will be present at 50Plus fair at Jaarbeurs Utrecht, (NL)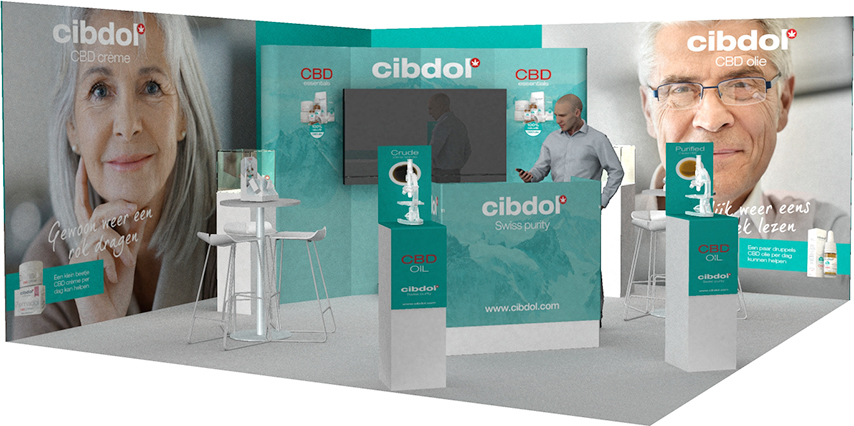 Cibdol is pleased to announce to you that we will be going to the 50Plus fair in Jaarbeurs, located in Utrecht, The Netherlands!
This fair is all about health, entertainment, and lifestyle. With up to 600 stands it is the biggest fair in The Netherlands!
We will have our own Cibdol stand in hall 9 where we will be discussing information about our company and CBD supplements.
We would be very pleased to meet you at our stand and would love to introduce you to our products!
You can visit the 50Plus fair from September 19th, 2017 until September 23rd, 2017!
Open from 10.00am - 17.00pm!
About Cibdol
At Cibdol, we harness the natural power of CBD, filtering out any impurities and additives to create golden oils of the utmost purity and effectiveness. This cannabinoid is taking the world by storm as more researchers, manufacturers, and consumers realize the untapped potential of this natural compound. Cibdol offers you various CBD products, like CBD oil, CBD creams and CBD supplements. CBD oil is available in 2.5%, 4.0% and 10.0% concentrations.
Cibdol Special Fair Offer
We will have a special Cibdol fair offer for you available at our stand!
Date & opening hours
Our stand at the 50Plus fair will be open from September 19th, 2017 until September 23rd, 2017.
You can come speak with us and view our products from 10.00am till 17.00pm.
Location information
Jaarbeurs, Utrecht The Netherlands
Cibdol hall + stand no: Hall 9, stand A32
Address: Jaarbeursplein
Postal code: 3521 AL
City: Utrecht
Country: The Netherlands
Date: September, 19th until September, 23rd 2017
Opening hours: 10.00am – 17.00pm
Payment options
You can pay with cash, by debit card or by credit card.
If you have any questions related to our fair or products please contact us. Our Cibdol customer suppport will help you out.

We are looking forward to seeing you at the 50Plus fair!
Sign up to our newsletter and enjoy 10% off one order