"Cannabidiol Significantly Reduces Dravet Syndrome Seizures"
Published: June 2nd, 2017
Categories: Health

It seems like there are few things cannabis can't do. Nowhere is this sentiment more relevant and truly progressive than in treating diseases and disorders.

After years of mounting anecdotal evidence, The New England Journal of Medicine finally put pen to paper, describing how CBD (cannabidiol) is a powerful ingredient in treating specific forms of epilepsy. Concerning patients with a rare form of childhood epilepsy known as Dravet Syndrome, CBD is quickly becoming the go-to method for parents seeking the most groundbreaking and effective treatments.
THE STUDY
CBD research often suffers from the pitfalls of inconclusive studies conducted on nonhuman subjects. In this study however, real patients with Dravet System were placed in a randomized, double-blind, placebo-controlled trial. Despite the relatively small sample size of subjects with this unique disease, the study's results openly recognize CBD as a form of potential treatment.
WHAT IS CBD (CANNABIDIOL)?
To understand how CBD is effective in reducing seizures, one must first come to know some basic information regarding this special cannabinoid. Cannabidiol is the second most abundant cannabinoid found in the Cannabis sativa species. Unlike the plant's most abundant cannabinoid tetrahydrocannabinol, CBD is non-psychoactive, meaning it cannot get you high. This is part of the basis for its expansive use on young medical patients.
The exact ways in which CBD interacts with other cannabinoids and the human body are still somewhat up in the air, but its effectiveness in preliminary studies is hard to ignore. CBD is a naturally occurring compound that is secreted in trichomes - tiny "hairs" on cannabis flowers with resinous, cannabinoid-rich heads. These heads can then be separated and CBD, extracted for its use in various supplemental and pharmaceutical formulations.

WHAT IS DRAVET SYNDROME?
Since epilepsy is a spectrum brain disease, there are numerous ways it manifests in adults and children. Dravet syndrome is found in 1 in 20,000 to 1 in 40,000 people and mostly affects children. The disease is categorized by recurring seizures of varying severities which can lead to developmental disabilities. Dravet Syndrome can be terminal with roughly ⅕ of patients passing away before reaching adulthood.

As Dravet Syndrome is a disease with very few forms of effective treatment, cannabidiol started becoming an increasingly popular option among those who had tried countless other forms of treatment to no avail. In this particular study, subjects experienced seizures ranging from 4 to 1,717 over a week's time - a dramatic dichotomy that renders some children hardly able to function at all.
BY THE NUMBERS: CBD AND DRAVET SYNDROME
Of the 120 participants studied, the results concluded a positive trend in convulsive seizure reduction in the subjects. The study showed that compared to the control group who was given a placebo, the group administered with CBD had a 23% lead over the others in reduced convulsive seizures throughout the duration of the 14-week trial. When looked at individually, the patient group given CBD showed an average of 39% reduction in convulsive seizures while the placebo group, on the other hand, displayed a 13% reduction.

For five patients given CBD, their seizures stopped completely. This is indicative of major headway being gained by sufferers of this understudied disease. With the greater proliferation of information shared on social media, CBD has been a godsend for caretakers hearing success stories from other parents using CBD to treat their child's condition. While CBD may not be the only component to effectively eradicate convulsive seizures, it absolutely poses a lot of potential.
OUR CONCLUSION
Ultimately, this study is an integral step forward in opening up possibilities for caretakers to gain access to CBD for children suffering from Dravet syndrome. Furthermore, for the medical cannabis community, the professional basis of this study alongside support from some of the world's foremost scientists places CBD even more in the spotlight as a one-of-a-kind cannabinoid.



This research also blasts open the door for greater developments in the arena of treating other forms of epilepsy and neurological diseases. At the same time, much more evidence is needed into CBD research before we will know exactly how to create the most effective formulations.
HISTORIC USE OF CANNABIDIOL FOR EPILEPSY
Until cannabis' prohibition came into full effect in the Western world in the early 1900's, the plant was used by many herbalists as a natural anticonvulsant. Even before convincing preliminary research had accrued, doctors from around the globe found the cannabis plant to display natural forms of therapy for neurological disorders.
CBD: THE POTENTIAL IS HARD TO IGNORE
Another encouraging sign of CBD's dominance in the scientific community is greater acceptance on behalf of accredited medical professionals. This study among several others has accumulated in a steady flow of respected physicians coming out in support of CBD for Dravet syndrome, other forms of epilepsy, and other diseases.

CBD presents a wide range of possible benefits when used in whole-plant applications. In addition to its potential in reducing inflammation and acting as an analgesic, CBD also displays a fascinating capacity to mediate other cannabinoids in the Cannabis sativa species. As more information is released on the complex and intriguing interactions between cannabinoids and the human body, there is no telling just how beneficial CBD can be!
---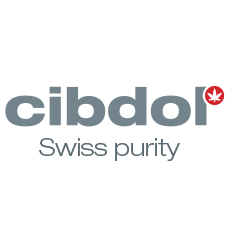 ---